For 15 years I have been compiling TI Life and every July I get frustrated as I want to do so much and take advantage of all the wonderful events and activities in the area - so this issue is just meant for you to enjoy - chill out on your verandah. dock or near the camper. Take an hour or two and relax.
TI Life's July issue is now online: https://thousandislandslife.com/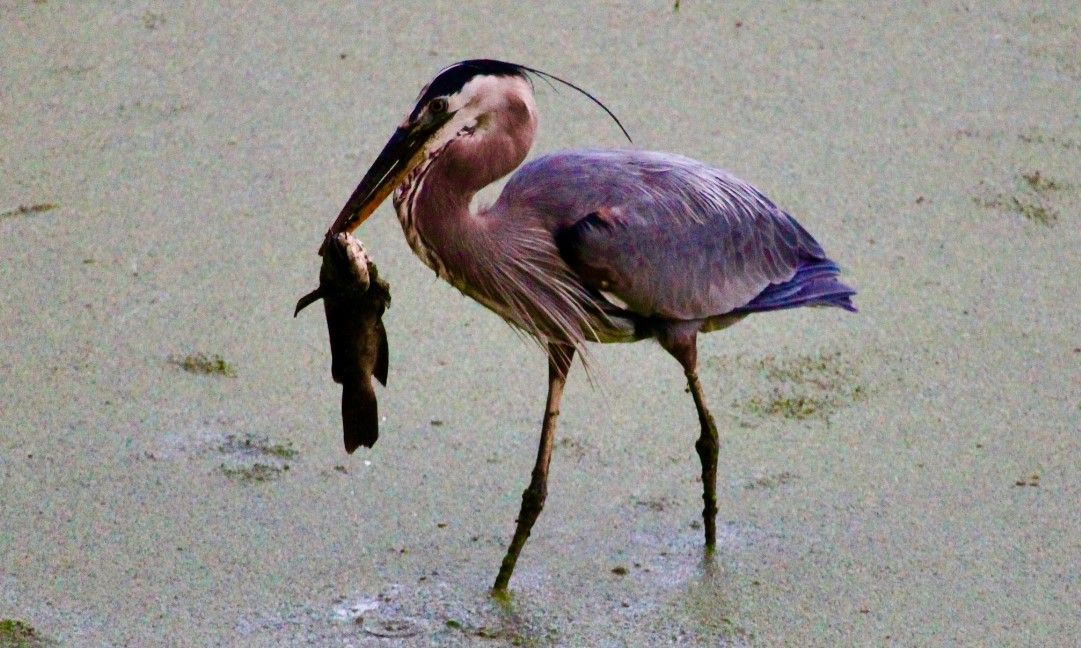 Kim Grout captures this guy capturing his dinner on a July afternoon.
From the Editor – by Susan W. Smith
11 Articles this month. July is going too quickly . . . not too late for events, photographs and a new island book and tribute to Blu and Douglas Macintosh. Enjoy July 2023.
Searching for Antanas and Anastazija Tamosaitis – by Otis Tamasauskas
A story of two remarkable people, whose lives were culturally significant, but who were largely undiscovered in their own community.
White Pines: Colossal in Many Ways – by Paul Hetzler
The eastern white pine (Pinus strobus) isn't really a crop-bearing tree, but it has borne priceless "fruit" for American democracy.
The Old Farmhouse – by Manley Rusho
In the old farmhouse where I lived as a child, my bedroom was at the top of the stairs. A quick turn left and you entered a small bedroom with a window facing north – due north.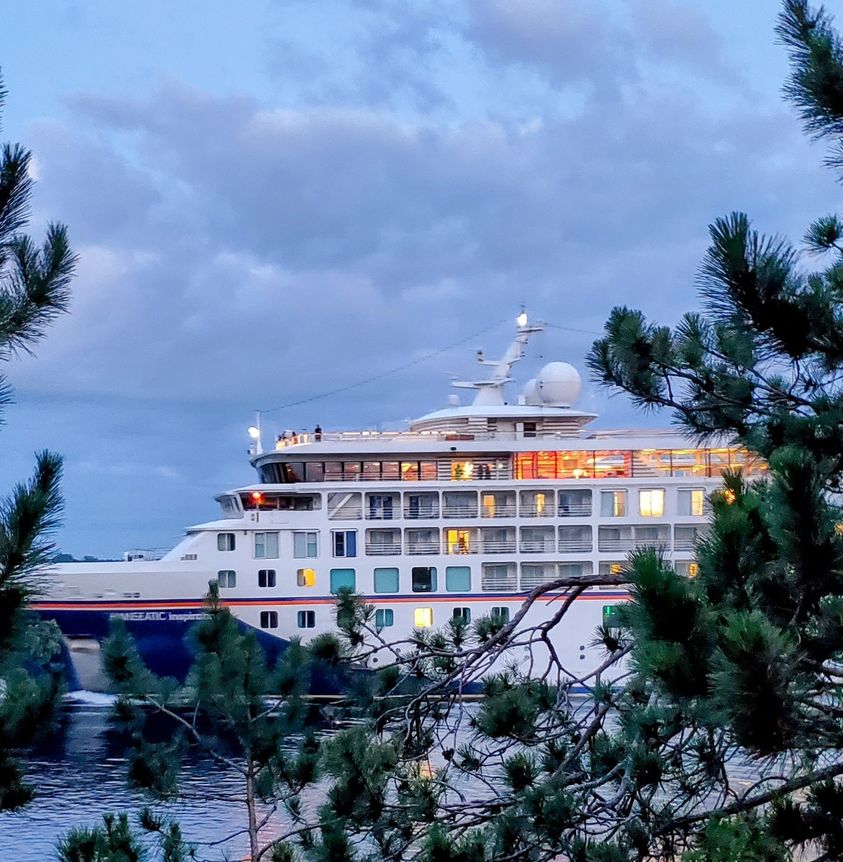 Kris Pinkney shares her vacation view from her verandah on Wellesley Island
The Pubble Story – by Annie Beatty & Ganwalking
So, in the spring of 2023, the pubble became home to a pair of immature dinosaurs. When you see the pubble drained, you'll know that they have moved on to the St Lawrence River.
The Name: "Rick Casali" – by Susan W. Smith
When you hear the name Rick Casali, I want you to think of beautifully painted portraits and impressive sculptures.
"Porches: Character Defining Features." – by Amy Phelps
As one can observe on any given early evening in TI Park, residents gather on their porches, regaling each other with stories of days gone by, and of current events and gossip, making our porches the heart of the summer home.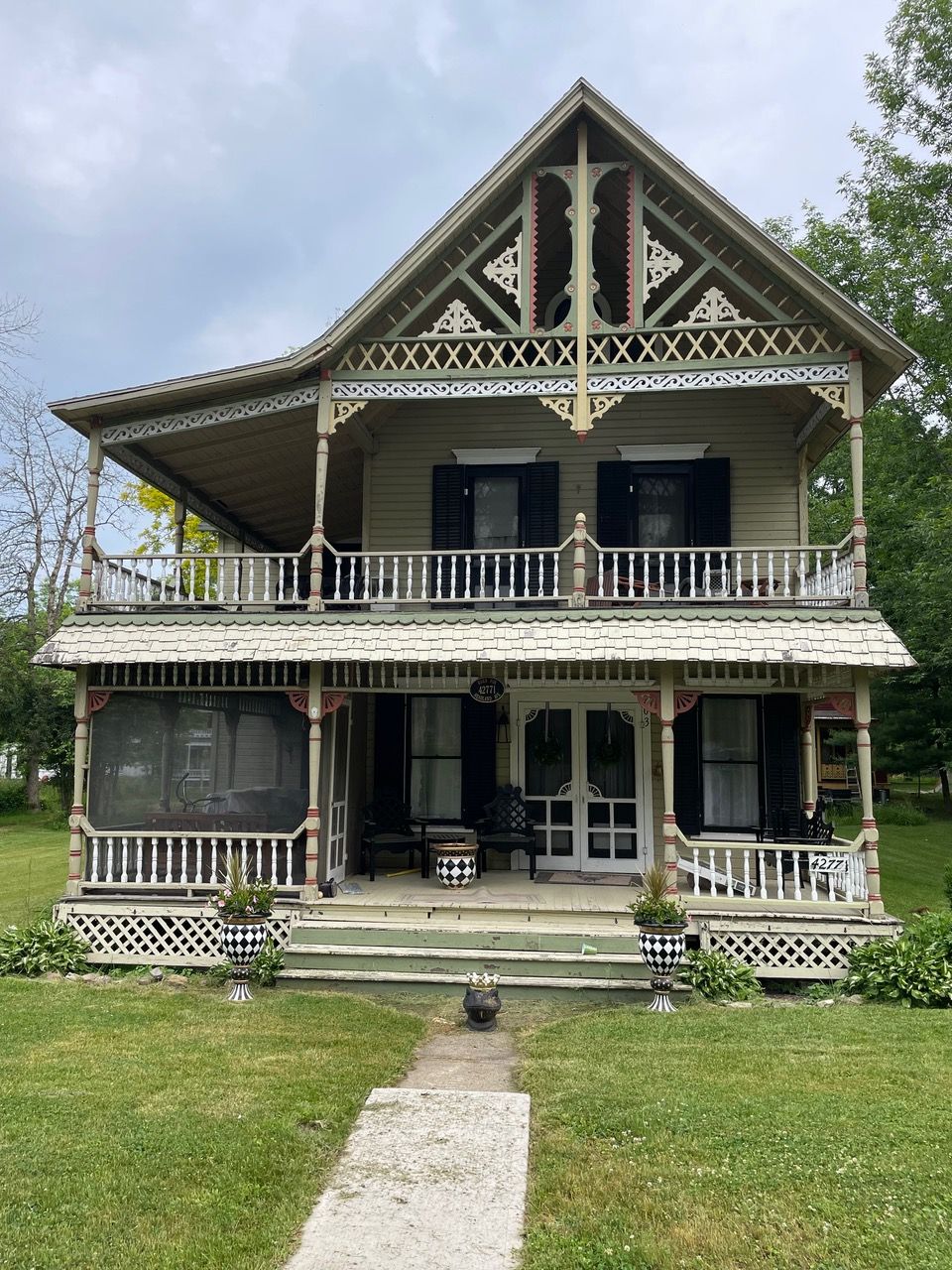 Just one of the many porches you can visit for the TI Park Porches Tour this year. Perfect place for reading our July issue of TI Life.
A Prohibition Story – by Julie Maldin
Rum runner, bootlegger, speakeasy, bathtub gin. All of these words and phrases are synonymous with American Prohibition, a failed social experiment that began in 1920 and ended in failure in 1933.
Grenadier Island Lighthouse – by Mary Alice Snetsinger
Grenadier Island was a busy farming community well before the government established its lighthouse in 1856.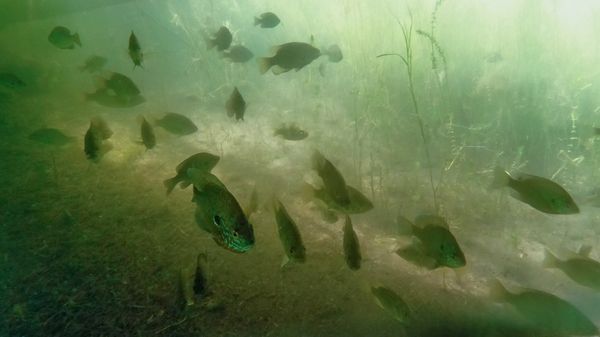 Jim Montanus shares his underwater view with his GoPro camera. Perhaps he will read his TI Life on a dock chair this summer, too.
President Chester Arthur visits the Thousand Islands and Staples Island – by Susan Mathis
While President Chester A. Arthur came to the Thousand Islands. In "A Summer at Thousand Island House", the President was instrumental in . . . then "She came to work with the children, not fall in love  . . .
Sudokus for June 2023 – by Dan LeKander
Sudoku update hot off the press … four new Sudoku puzzles for July that await your solving! #157-#160
Again, please take the time to enjoy TI Life this month. And then you may start thinking about August . . .  
Susan W. Smith, info@thousandislandslife.com