Season's Greetings to everyone! 13 articles this month, with lots of gifts for you to enjoy. Please leave comments or send them to me. Most importantly, please share TI Life with family and friends. This is our opportunity to bring the River back to mind throughout the winter.
Volume 17, Issue 12, December 2022 is now online
From the Editor – by Susan W. Smith
Lots to read in my letter this month: daily presents; tribute to Judy Munro; NEXUS news; Canadian Land Trust happenings, plus Photos, and more!
Chris Piering shares his Christmas time view of Boldt Castle.
The Winners – by Chris Murray
We have our winners for the 2022 TI Life Photo Contest!
High Reindeer – by Paul Hetzler
If not for a fungus, Santa's flying sleigh would be grounded. If that were the case, the only toys he could distribute would be to the elves who made them in the first place . . .
Winter Duck Hunt on Grindstone Island – by Manley L. Rusho
It was two days before Christmas in the early 1950's. I was up at 4 am, dressed and out of the cellar door with my flashlight in hand. I headed to the boat house . . .
A River Gift to TI Life – by Andrew Kane
Dear Susie,
As you know, my love of the River is extremely strong, to the point that I find myself emotional when I sit in front of my computer . . .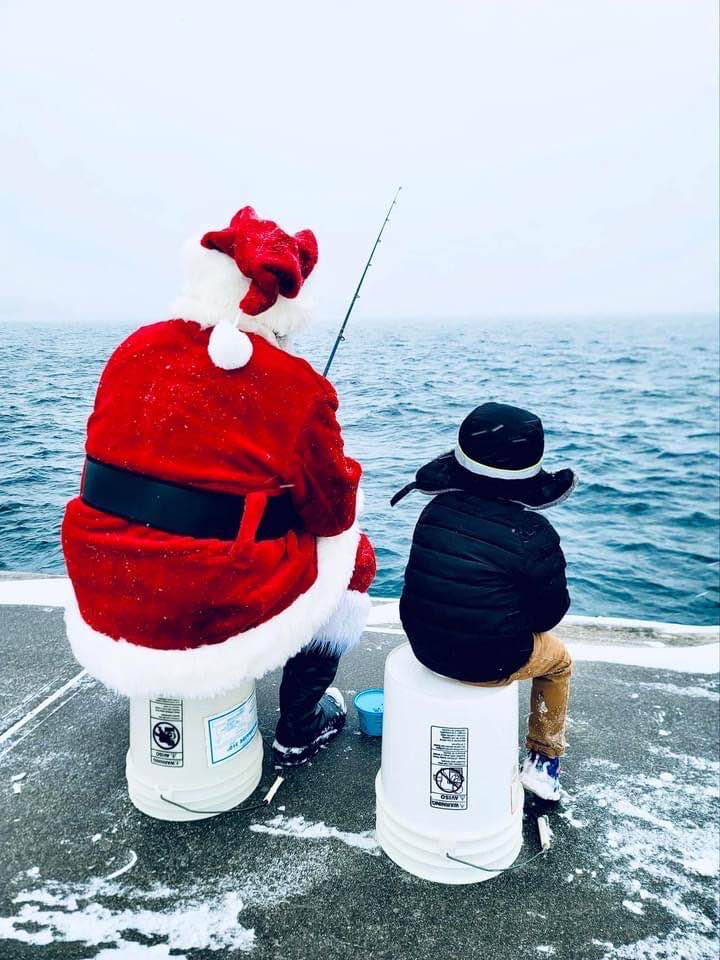 Brent Bartron gives us a perfect memory for this Christmas.
Is the Architect as Interesting as His Architecture?  - by Sherry Johnson
Franklin Townsend Lent's works are among those that have been researched as the early development of resort architecture in the Thousand Island region of Upstate New York and Ontario . . .
Mangy Fox – by Danuta (Dee) Sedkowski
In the spring, six cubs were born on a hill below our house, and we were secretly watching them grow . . .
"OL BOY" – 1938 Chris Craft 25 Sportsman – by Rick Casali
Joe Cardamone was a serious fisherman from Utica who owned a 21-foot utility. He fished out of Dingman Point, and wanted a slightly larger boat for the St. Lawrence River . . .
David Janes Lyttle – Susan W. Smith
Tribute to a poet, philosopher, professor, and islander . . .
"Postings from the Far Shore of Life; An Incurable Cancer Patient's Reflections On Life, Death, And the Journey Between." – Book Reveiw by Susan W. Smith
A serious account by Tom Robbins, a cancer patient, who reviews his life from diagnosis through treatment . . .
Stan Brill shares a photo of the Wood Boat Brewery in Clayton, NY.
The Naked and the Damned by Neville Johnston – Book review by Susan W. Smith
A beautiful French woman, wrongly convicted of spying for the Germans in World War One Paris and sentenced to be put to death by a firing squad, escapes under a new identity to New York City . . .
The Kind to Kill by Tessa Wegert – Book Review by Susan W. Smith
A missing tourist spells trouble for Senior Investigator Shana Merchant in this page-turning twisty mystery set in an atmospheric island community with a small-town vibe.
Sudoku Puzzles #129, #130, #131, & #132 – by Dan LeKander
Please welcome the last four Sudoku puzzles for 2022!
Enjoy the holidays, stay safe too.
Susan W. Smith, Editor
+ the TI Life team, Elspeth Naismith, Georgia Barker, Dane Zabriskie, Rick Taylor, Jennifer Caddick, Beth Lavos, Marie Anne Erki and Mike Cox.