What an October/November – temperatures well above normal and extremely low water. For those still on the River, stay safe, and for those who have flown south or to other parts called home, enjoy our TI Life and remembering the summer 2022.
TI Life for November 2022 is now online - Thousand Islands Life Magazine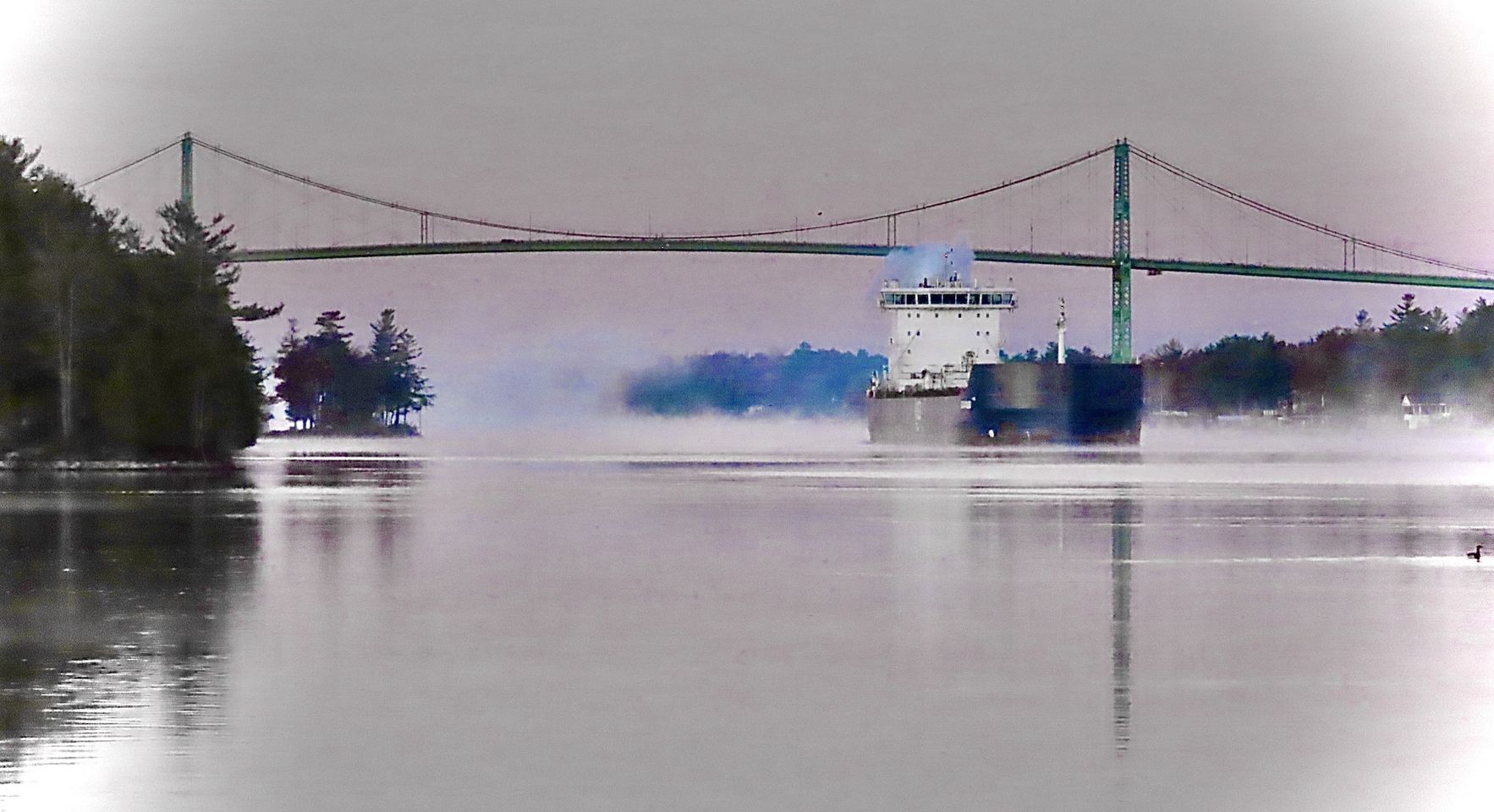 [Photo by James R. Miller]
From the Editor – by Susan W. Smith
A correction for a 2012 article! Remember Santa is coming to Alex Bay in December, congratulations to Jim Schnauber and enjoy our Photos for 2022. Make sure to enter our December photo contest.
2022 Photo Contest – by Chris Murray
The closing date for submissions is December 6th; please send up to three photos to: susansmith@ThousandIslandsLife.com)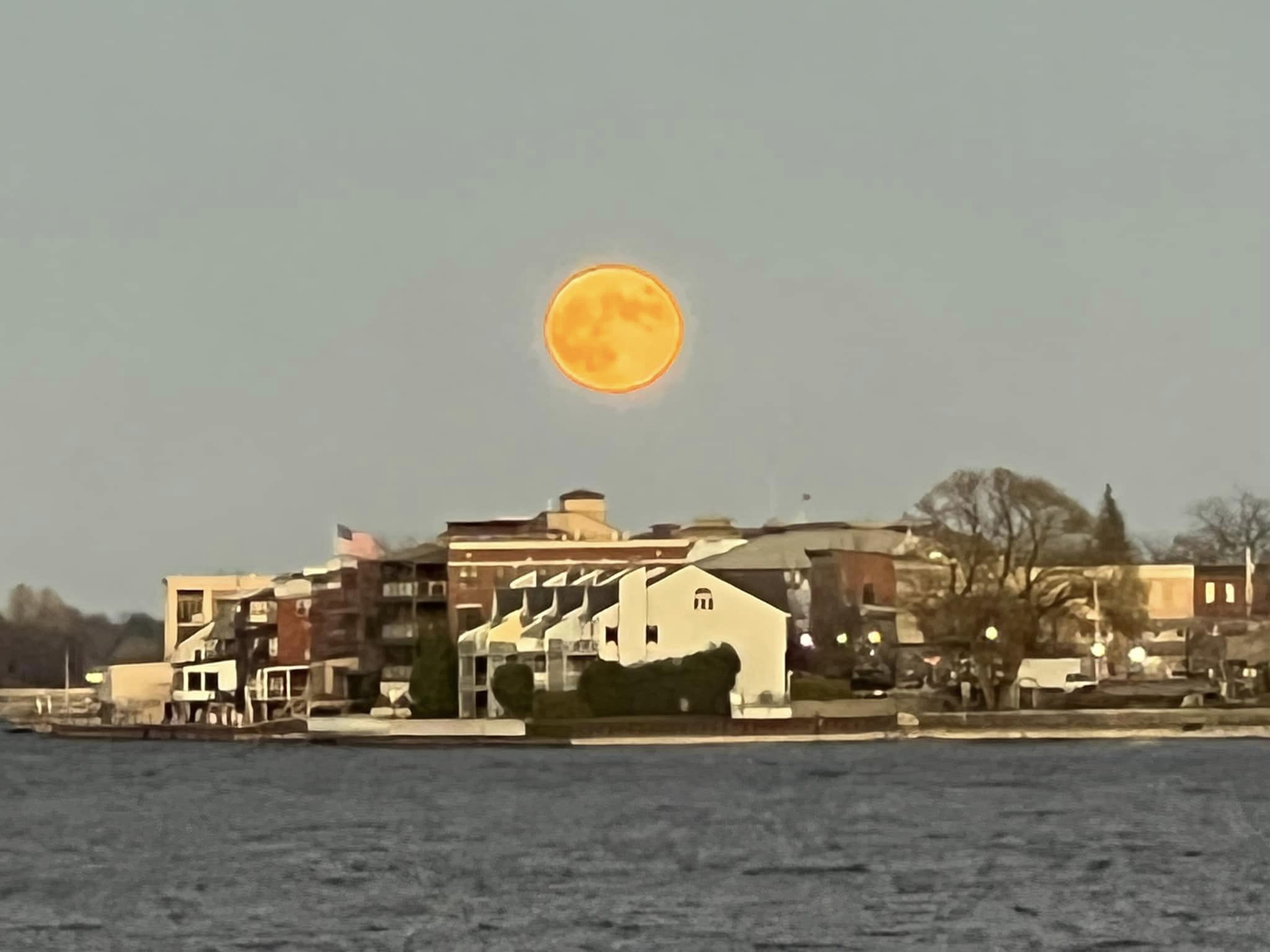 [Roxanne Ridley captures Clayton in a different way!]
Beyond Animals – by Paul Hetzler
The idea that one could plant a garden of tree-pod birds and vine-lambs, maybe even a cabbage-patch kid, seemed rational to men who fancied themselves the smartest people in the world.
Raccoon Hunting with Uncle Aaron - by Manley L. Rusho
Uncle Aaron was a true outdoorsman; he knew how and where to catch squirrels, how to find wild honey trees, where to gather hickory nuts, how to trap a muskrat, and where the fish were biting – a true man of all seasons.
The Cruise Ships are Back – by Susan W. Smith & Richard L. Palmer
All about the 2022 cruise ship Ocean Navigator and the 1848 cruise ship Ontario.
"Pat" the Time Traveler – by John Kunz
This story is about "Pat" the Time Traveler. Her sweeping lines are no lie. She is fast and easy to maneuver.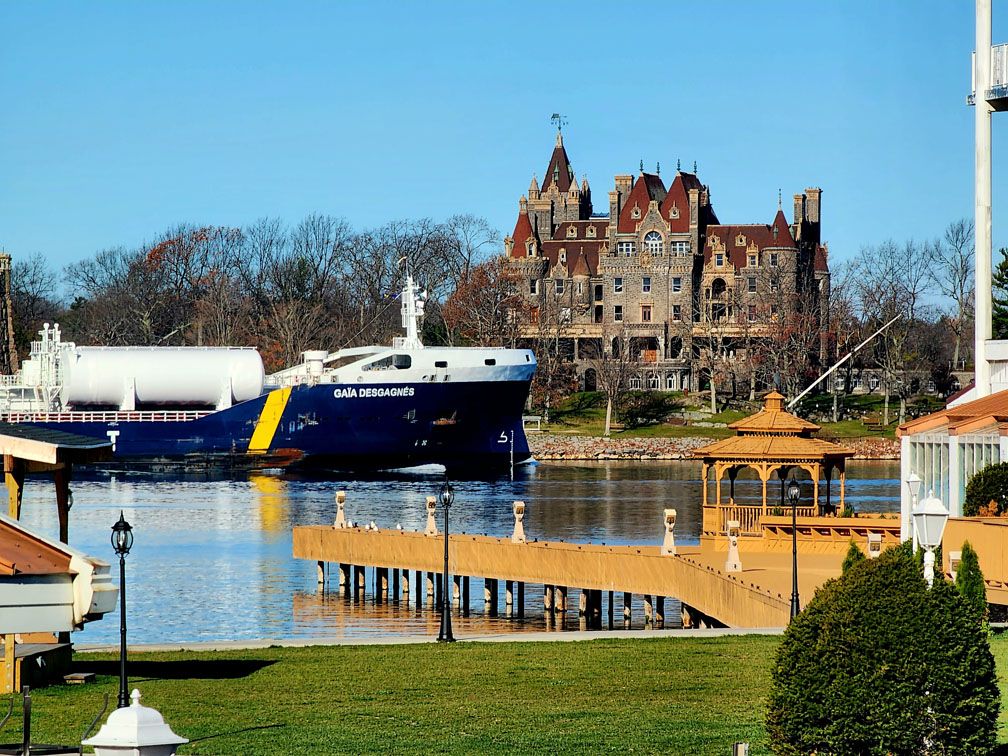 [Scott MacPherson III sees ships passing every day! Note the low water, ugh!]
Teenage Adventures in the Thousand Islands – by Ian Wilson
Our summers began when the ice went out and lasted beyond Thanksgiving. We rented cottages along the St. Lawrence and enjoyed friendships with cottagers who summered along the River from New Jersey and New York, Oakville and Ottawa.
Riptide IV – 1948 Chris Craft 25 Utility – by Rick Casali
In the post-WW II era, Chris Craft began to make their boat designs more elegant and, to my eye, classier. Riptide IV, owned by Jane and Kevin Heffron, is one of the nicest examples of this post-war shift at Chris Craft.
The New Frontenac Hotel Story – by Susan G. Mathis
Susan Mathis has just published book nine, "Rachel's Reunion", in her Thousand Islands book series. This novel focuses on the amazing history of the old New Frontenac Hotel on Round Island.
Horses of the Country – by Claudia Smith
If you are a horse lover or have horses in your background, my new book Horses of the Country: An Homage will entertain, as well as shed light on the vital role of horses in the lives of our ancestors.
Before the Rush . . . by Martha Stroud
The popular Before the Rush Show will be back again this year, on November 26 and 27, at the Firehall Theatre, 185 South Street, in Gananoque. We have exciting new exhibitors, and some favourites will return.
Sudoku Puzzles #125, #126, #127 & #128– By Dan LeKander
Four puzzles this month - can you or can't you solve them? That really is the question!
Enjoy and please stay safe for the Holidays!
Susan W. Smith, Editor, info@thousandislandslife.com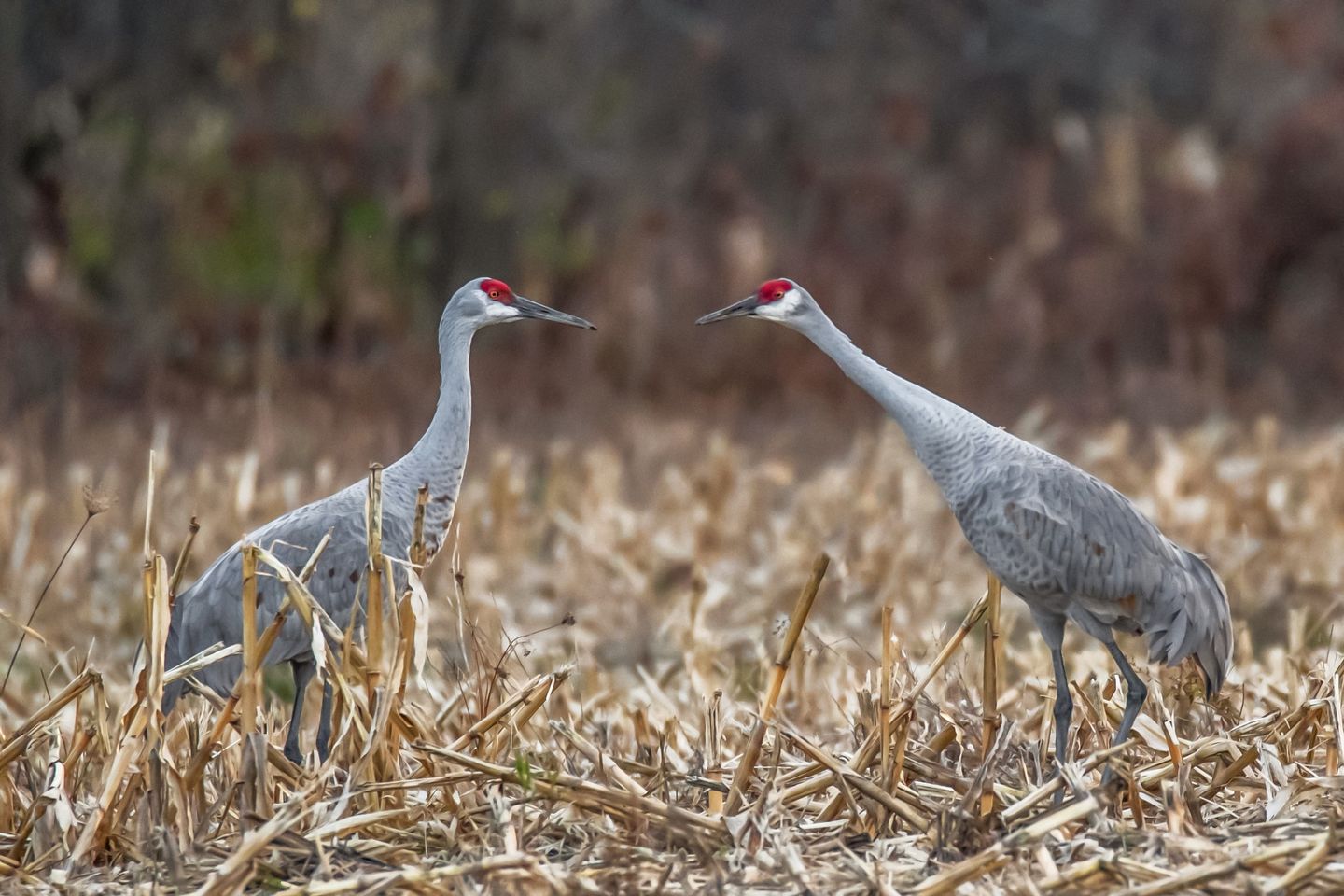 [Mary Anne Millspaugh found these sandhill cranes visiting Cape Vincent recently!]