Happy Mother's Day and Happy Spring. If you are on the Islands, River, or nearby, you will see the leaves are out, spring flowers have sprung, and all is ready for summer 2023.  Mind you, we have high water, so please slow down, watch your wake, and follow news reports. Most of all stay safe!
Thousandislandslife.com May Issue is now online (there will be a link)
We have 11 articles this month - something for everyone. Be sure to share with family and friends, and leave comments, or send them to me.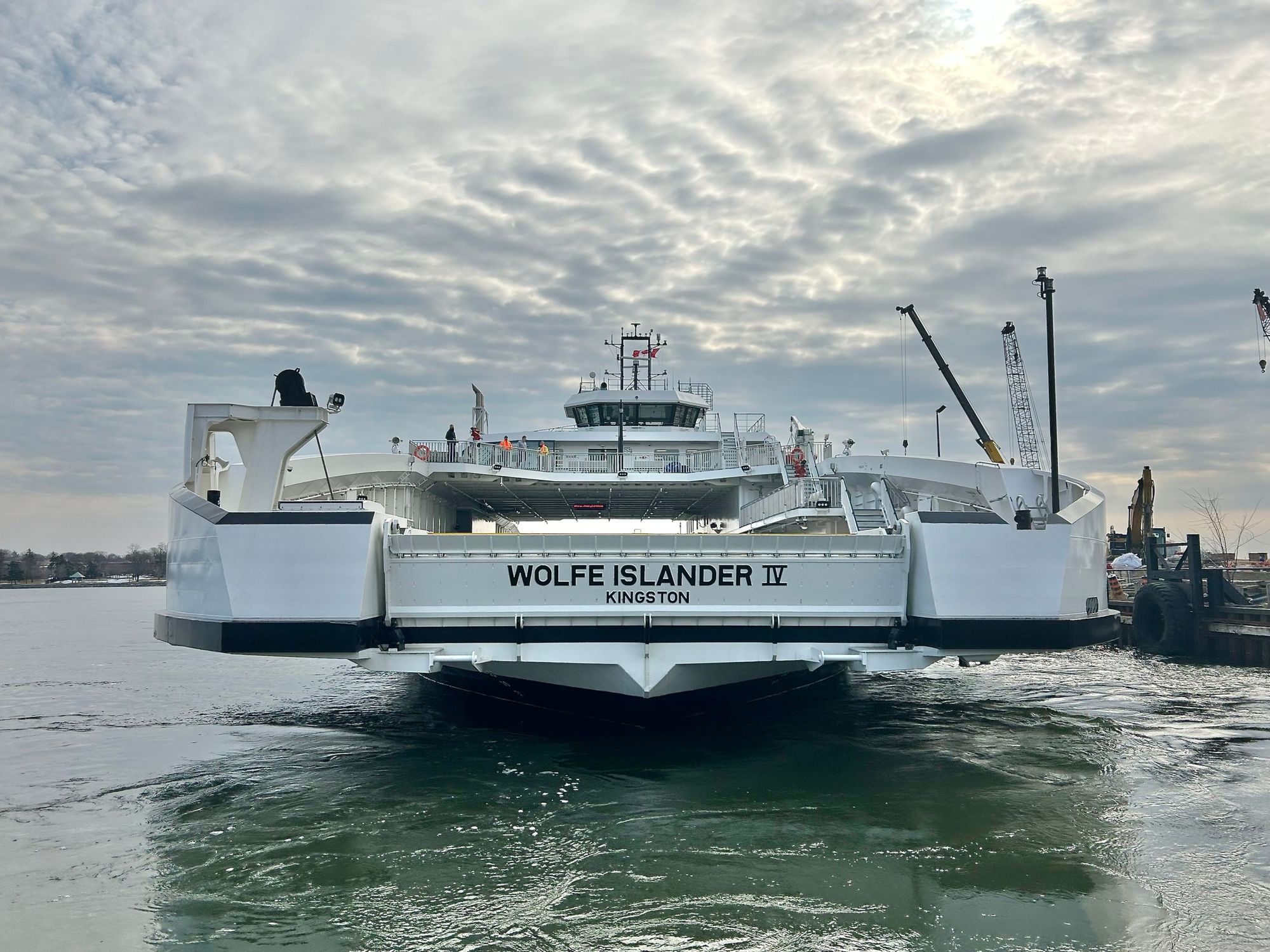 Bruce Mable captured these photos of the new Wolfe Islander IV on a trial run. Our thanks to Capt Brian Johnson for sharing. We will have lots to report on the new ferry, as the summer progresses.
From the Editor, May 2023 – by Susan W. Smith
We begin with the sad news that Clayton artist Greg Lego died on... Updates: Blind Bay, Pies for God's Sake and Viking Great Lakes Cruises  . . .
Vaino Anderson – River Boatman and Boatbuilder – by Rick Casali
One of my fondest memories of an island resident is Vaino Anderson. Captain Anderson lived on Grindstone Island from 1945 until his passing in 1970 . . .Fit
Exhibition of the Gilded Age Artist, Frank H. Taylor – by Nancy Gustke
Frank H. Taylor's paintings and drawings will be the subject of an exhibit at the Thousand Islands Art Center in Clayton from June 7-July 1. [This is one of those exhibits that you must not miss.]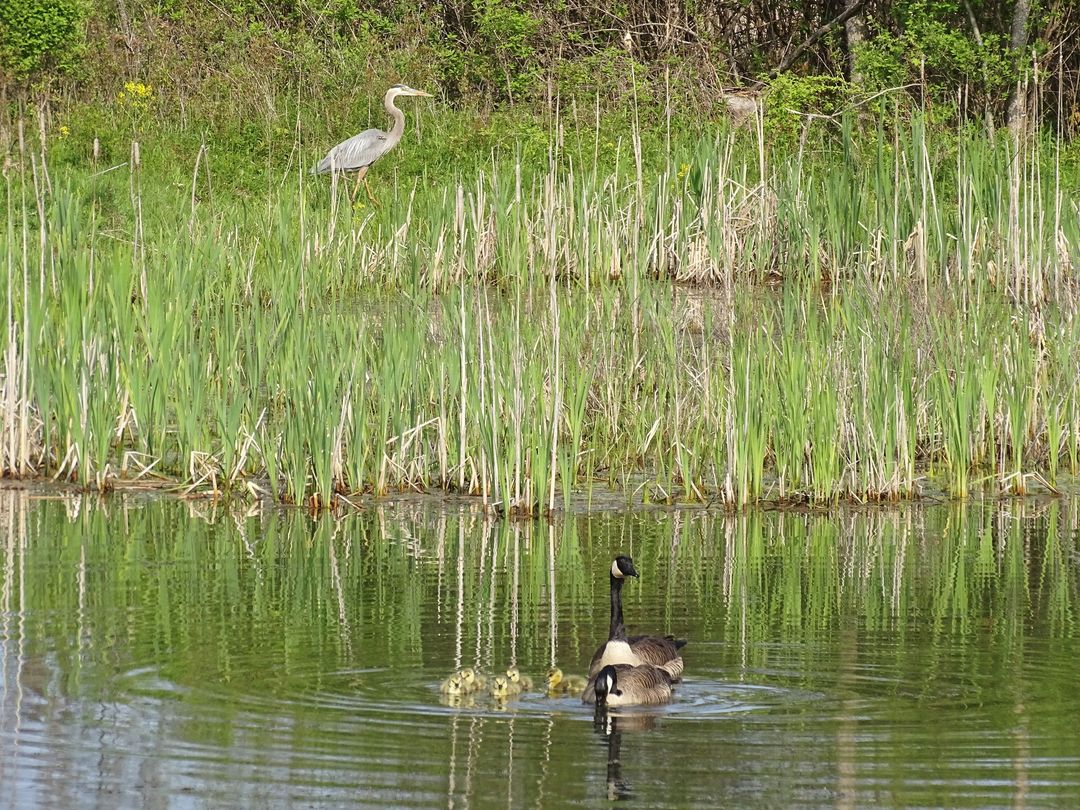 Roberta Calhoun-Eagan captures this typical neighborhood scene, on Wellesley Island.
An Encounter with a Mountain Lion on Grindstone Island – by Manley L. Rusho
. . . I was almost at the location where an old barn had once stood when suddenly a full-grown mountain lion stood looking at me, maybe 50 feet away, maybe closer.
Excerpts from: Peggy Hutcheon's "Growing up in Gan" – by Sherry L.B. Johnson
Peggy Hutcheon's memories were transcribed by her son after her death. He posted in Gananoque Heritage Research Facebook, saying "My mother was Peggy Hutcheon. She was born in Gananoque in 1931 and lived there until 1954, when she married my father."
John Healey's PLASTIC BEACH PLAGE DE PLASTIQUE City Hall Art Gallery, Ottawa, ON – by Susan W. Smith
This profile will introduce artist John Healey . . . However, you may not know how important an artist John is . . .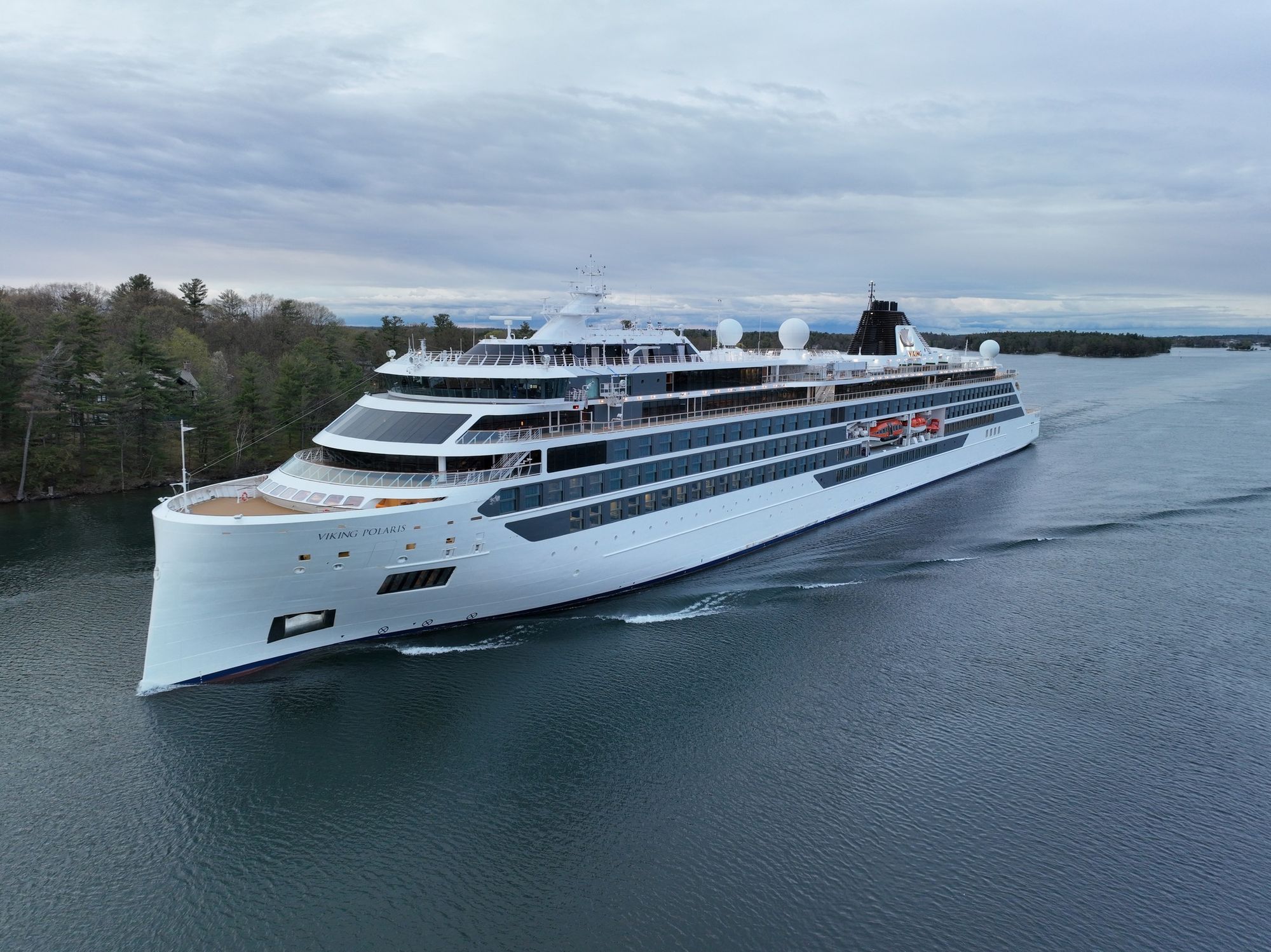 Did you see the Viking Polaris make her way through the islands?  Tom Barker captured his drone photos for us.
TIA is here for you . . . – by Susan W. Smith
What is quite astounding is that after all these years, many of you still think that the 1000 Islands shoal markers are placed there each summer by the Coast Guard or Parks Canada . . .
Blind Bay Update – by Shannon Walter
Last year, the River community took urgent action to protect a special place that was in danger of being changed forever . . .
"Spring Fit-out" on the Great Lakes, Part II – by Richard Palmer
It was soon time to get under way. A two or three master might need new gear such as throat and peak halliards; sheets for mainsail, spanker, mizzen, foresail . . .
Meg Meyer arrived and found a perfect day for photographs. By now, the water has probably risen on that beach.
The River Gal's Galley - THE COFFEE FLOAT-ILLA – by Nicole Hartshorn
. . . .What is the SECOND thing that you think of, when you think of summer?
How about ICE CREAM?
Sudoku Graduation, 2023 – By Dan LeKander
Changes are in the air!  May is graduation for some colleges and universities, so we will celebrate your graduation from a Sudoku undergrad to graduate student!
Enjoy,
Susan W. Smith, Editor -  Email: info@thousandislandslife.com