As we head into the US Thanksgiving holiday, we hope you will be fortunate, and gather with family and friends. Days are getting shorter, the weather is less predictable, but being together as we Canadians did in early October makes this month something to look forward to. The world is not at peace right now, so please take time to reflect on our good fortune here in the Thousand Islands.
Volume 18, Issue 11, November '23 is now online.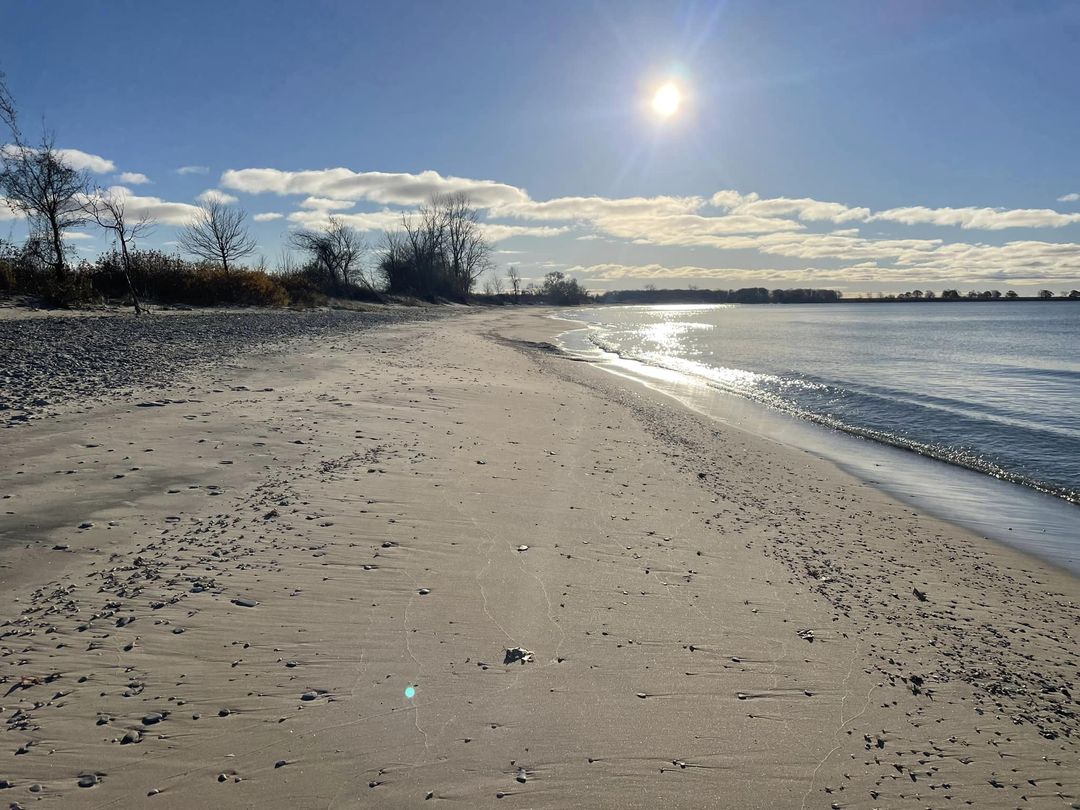 A walk on Big Sandy Beach on Wolfe Island, November 9, 2023! Photo by Glennis Trainor
We present 11 articles this month. Something for everyone, Eh!
From the Editor, November 2023 – By Susan W. Smith
SS Keewatin videos by Aerosnapper, photographs, and best wishes for American Thanksgiving, and the coming festive season.
2023 – TI Life 12th Annual Photo Contest – By Chris Murray
As autumn transitions to winter, this is an excellent opportunity for you to share your three best images for the rest of the River community to enjoy.
"Dishing It Up" with May Irwin – How to Have a Real Thanksgiving – By Emily St. Marie with Karen Killian
This Thanksgiving article by May Irwin from 101 years ago was a lucky find! Turkey, gravy, cranberry sauce, and pumpkin pie!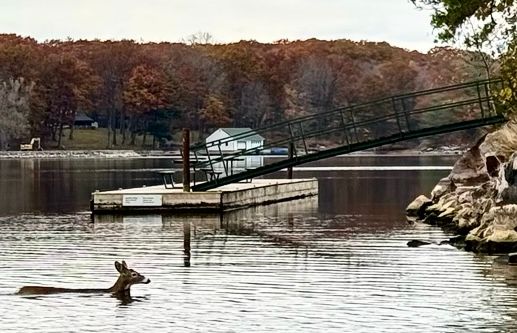 Kyle Hodge captured a visitor arriving - hope he has the coffee ready!
New Reference Resource about the 1838 Upper Canadian Rebellion/Patriot War – By Dr. John C. Carter
New research and the latest interpretations on topics about the Rebellions/Patriot War, fought in the North Country and in Upper Canada . . .
Santa Claus is coming to town . . . – By Doug Tulloch
For the 8th year, River Santa and his team of elves will be welcoming Santa Claus when he arrives by boat at the village of Alexandria Bay, NY, on Saturday December 16th.
Team Rubicon: Operation "Not Forgotten" Taylor County Florida – By Michael Laprade
Another hurricane, another disaster, and many more lives ruined. I got the call to grab my 'GO' bag and head to the airport to join a strike team with Team Rubicon to 'save the world, one hurricane at a time.'
Melanie Pyke Hertzog, Artist & Photographer . . . "It's the stories . . ." – By Susan W. Smith
When I sit a show, or complete a commission, it's the stories that are evoked when people view my work – mine and theirs.
Simcoe Islander Ferry – By Brian Johnson and Shauna Kingstone
Memories of life growing up on Simcoe Island and the arrival of the new Simcoe Islander II.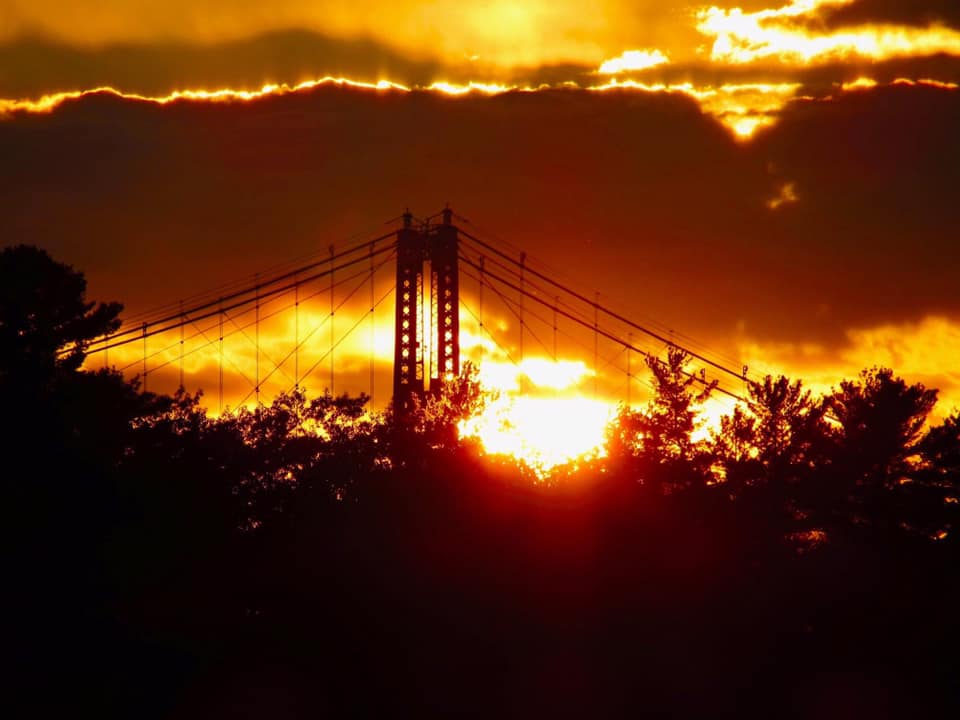 James R. Miller captures T.I. Bridge......sun breaking through at the end of the day! November 2023.
Clayton's Premier "Citizen of the Year" – by Cary R. Brick
I knew a man who lived his entire life in Clayton. He was born, lived, and died in the same house. He said it was "his" village, and he wasn't too happy when the summer people came . . .
Devils at the Door has arrived . . . – By Susan W. Smith
"Whether you're new to Shana Merchant or a long-time reader, thank you for choosing to spend time with her. I hope this story satisfied." . . .  Well Tessa, it did, plain and simple!
Sudoku Puzzles # 173-#176 in November – by Dan LeKander
Try your hand at these puzzles – from easy to difficult. Let us know how you do!
Enjoy!
Susan W. Smith, Editor, info@thousandislandslife.com