There is something about mid-March that brings a smile to snowbirds, islanders, and mainland residents. On March 22, the St. Lawrence Seaway will open for the 2023 season. That means the buoys along Clayton's Frink dock and stored in Prescott, ON, will be out where they belong – marking channels. And most importantly, the weather will start to resemble Spring '23.
Please share our 13 articles with all your River friends and ask them to leave comments or questions. (Oh my, writing the next line with the number 18 is a bit daunting. Is it possible that the magazine is older, but not the TI Life team or the authors?)
Volume 18. Issue 3, March 2023 is now online.
Photo by Scott MacPherson III, on a recent walk to Bonnie Castle. Yes, the River is opening.
From the Editor, March '23 - Susan W. Smith
Join us as we provide Island news, history and share photographs . . .
Thanking Dan LeKander - 1000 Ialands
How do you thank someone for contributing over 140 puzzles? I think the best way is to say thanks and mean it!
Paul Wash, Kingston's Man Behind the Camera, by Susan W. Smith
I bet you did not know that this man captured the installation of Wolfe Island's Wind Turbines in pictures. I didn't, until Paul sent me to his website . . .
Life on Grindstone Island in the 1930s – 1940s – by Manley L. Rusho
Weekdays, there was a routine that never changed; out from the warm bed under the feather-tick cover, we emerged to put feet on the cold floor . . .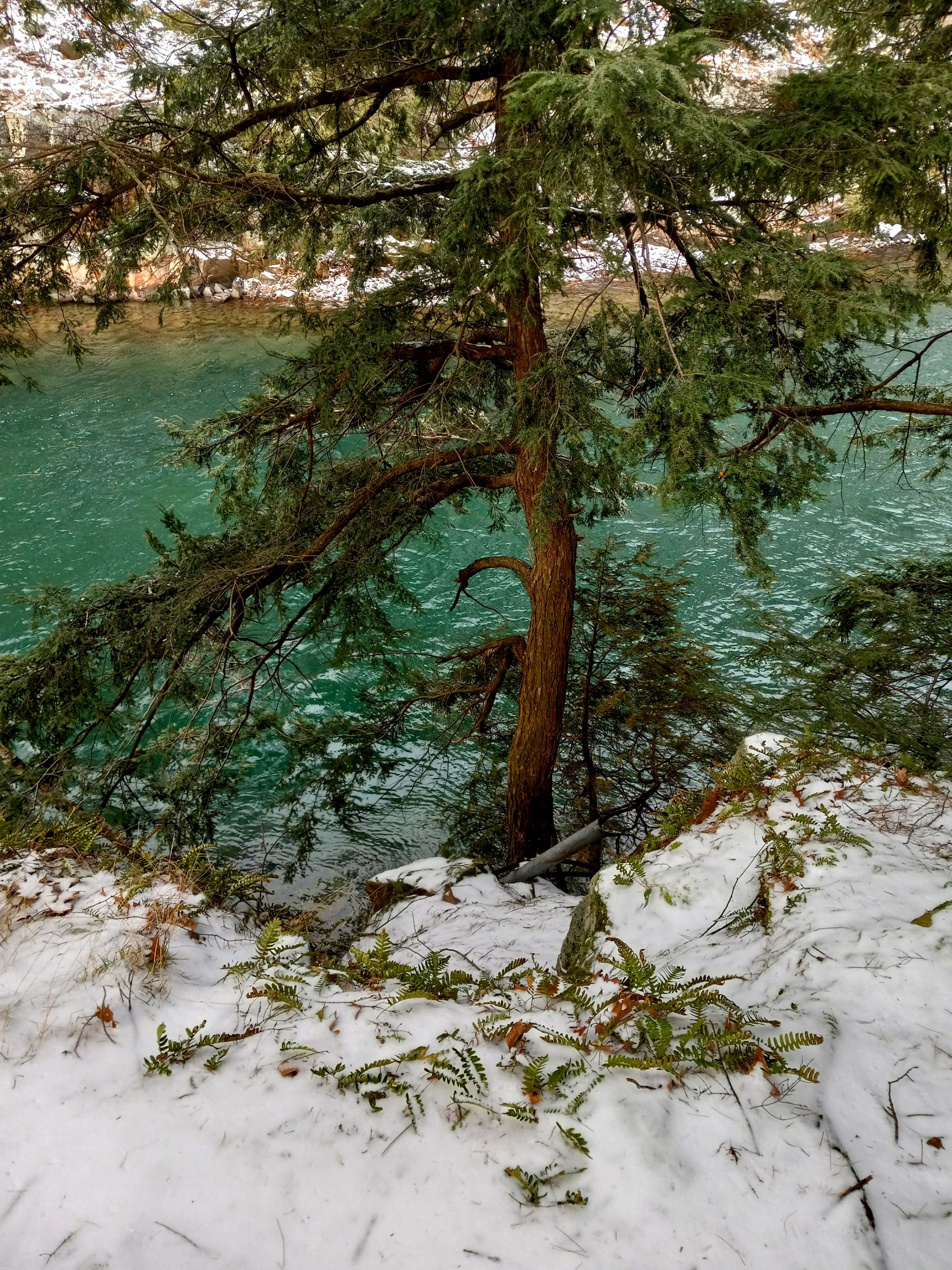 Marnie Young spends her summers on her family's island in the Bateau Channel. However, over the Canadian Family Day weekend in February, she took some winter photos at the Ivy Lea campground.
Speaking of Guns – by Richard Margolis
I entered the men's room, then noticed that the fellow ahead of me had left something on the toilet paper holder mounted on the wall. What was it? A leather holster with a gun inside. What to do? What to do?
Remembrances of Rebellion: The Odyssey of Stephen S. Wright – by John D. Carter
English speaking rebels, 93 of them, were transported to the penal colony of Van Diemen's Land. Stephen Smith Wright was one of these men, and this is his story.
Mudlunta Island Architecture  - By Sherry Johnson and Philip Britton Once I had Philip's information, including that the Mudlunta resident C.V. Schuyler was married to Alice Britton, it was possible to quickly find the right people to research.
Alternative Personalities – By Raymond Pfeiffer
It began one bright, blue, late summer morning in 2017, a year with a high-water level that was receding as fall approached. At breakfast, we noticed a ring-billed gull perched on a newly reappearing rock . . .
Night Rider – 1910 Leyare 28-Foot Number Boat – by Rick Casali
What is Number 18?? It is hull number 18 of the 20 boats built from 1910 to 1911 in Ogdensburg, NY. Night Rider was the 18th of the so-called Number Boats . . .
A second photo of Alexandria Bay by Scott MacPherson III
The Thousand Island Park Great Fire of 1912 Heroes – by Susan G. Mathis
The summer of 1910 was unseasonably hot and dry, and the population of TI Park had grown to about 12,000. The area was primed for trouble, and that summer, three major fires nearly destroyed . . .
Joel Charles' New Book – by Susan W. Smith
The book is a treasure of drawings of all things Clayton, NY. No matter if you're a long-time resident, or a summer visitor, there will be scenes that you will recognize immediately.
Drain Hole Repair – by Marc Benoit
Here's how to go about repairing and replacing a leaking drain hole. The boat must be in dry dock or sitting on its trailer. And preferably have been out of the water for a long period . . .
March Sudoku Puzzles #141, #142, #143 & #144 – By Dan LeKander
Spring is only days away. Let's clean out the cobwebs and solve the Sudoku challenges this month!
Enjoy this issue and stay well.
Susan W. Smith, Editor
R.J. Marine says; "This splendid view from Palm Grove tells us that, thanks to that East wind, Spring is on its way."