This September issue has 13 articles with lots of nature stories and introduces some special people. We also have an essay, a restored boat and yes, Sudoku #69!
Thousand Islands Life Magazine for September 2020 is now online.
Summer may be over but there is lots to come, so please stay well and safe!
Start with September, News in TI Life
Happenings on the River, Remembering Bill Hale, wishing Bill Stallan well, Scott Ouderkirk's new video, even genealogy and more...  by Susan W. Smith
Jeff Staples Captures the Channel between Grindstone and Picton Islands.
Nature:  
From Out of the Twilight - a Ray of Hope
In mid-July, Clayton P. O. mailboat driver, Brian Parker, delivered exciting new...
by Lynn E. McElfresh
Good Times:
Ospreys in the St. Lawrence Region are doing fabulously well... seems appropriate...
by Gerry Smith
Kill the Bug Zappers Not the Birds
Bug zappers are consummately worthless for mosquito control...  
by Paul Hetzler
The Beaver That Ate The Boathouse
All other creatures, however, take second place to The Beaver. The one that has...
by Sarah Telfer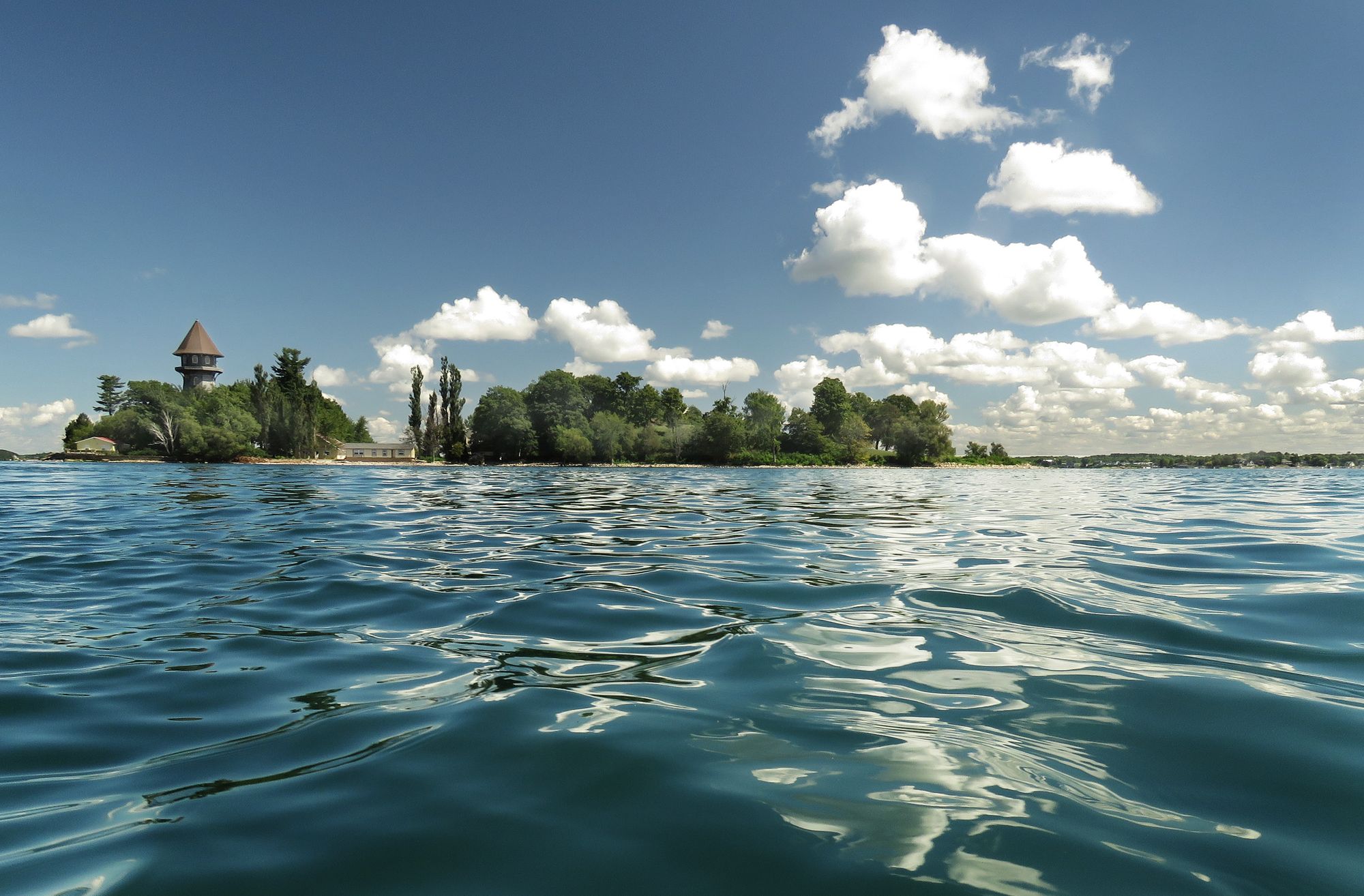 Picture perfect! Calumet Island captured by Art Pundt
How Does Your Garden Grow … in a Pandemic
What to do with your Pandemic garden produce... Yes, lots of ideas and lots of...
by Elspeth Naismith
2020: A Successful Year for the Save The River's Common Tern Project
Save the River monitors 6 common tern nesting sites (2 natural shoals and 6 Navigation...
by John Peach, Patricia Shulenburg, and Rosie Rockell
People:
All About Lynn McElfresh & Her Books
We want to know just who you are and why are you writing nine novels about the Thousand Islands...
by Susan W. Smith
Dean White Pottery
Dean White has been in business solely as a potter for 46 years, Now living in Cape Vincent...
by Sarah Ellen Smith
Gato Diablo
Did you know Gato Diablo specialty Coffee Roasters is right here in Cape Vincent...
by Kristie Stumpf Rork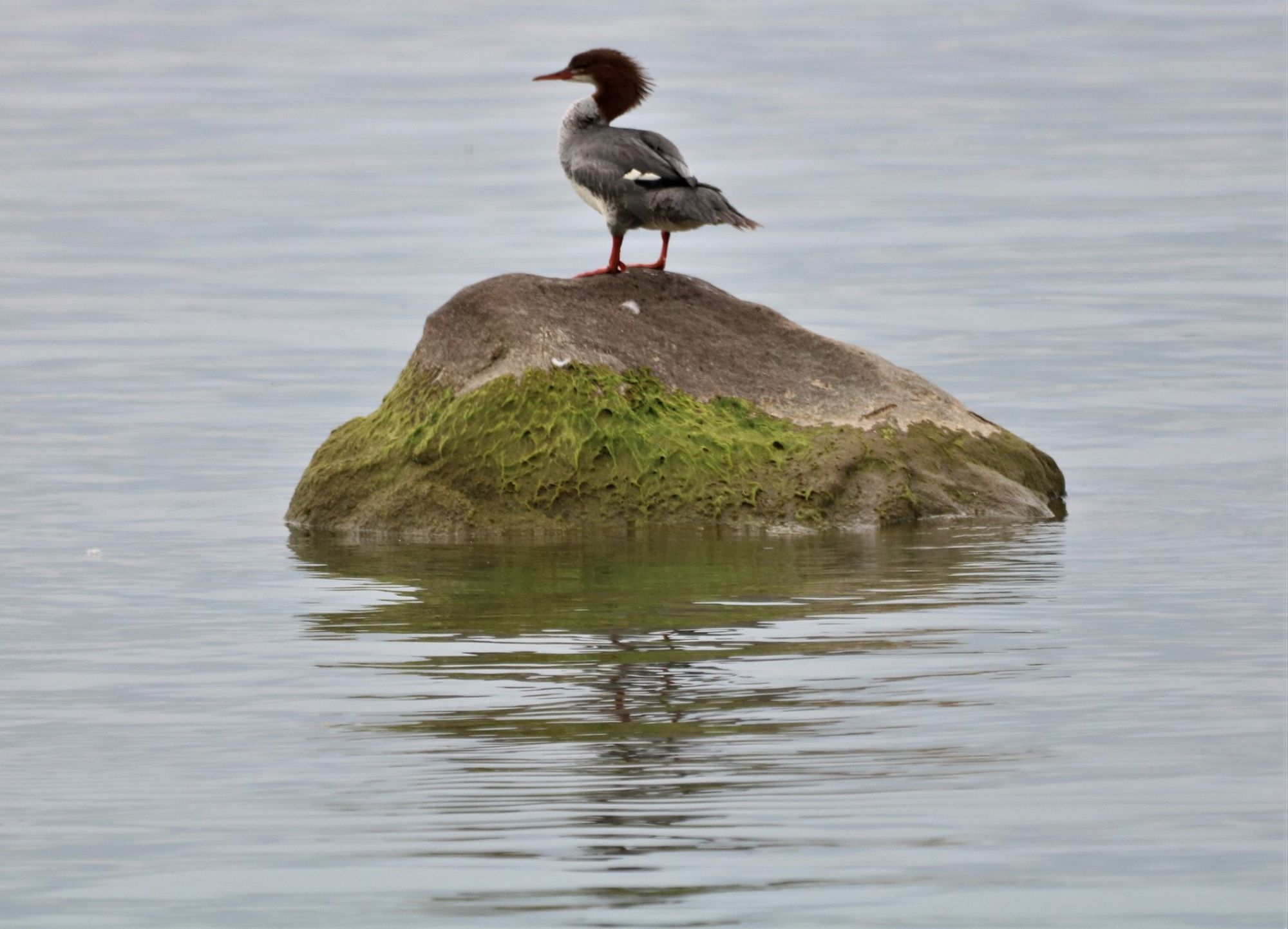 What is this bird about to say? Lynda Crothers always gives us photographs that make us smile!
An Essay:
Many Journeys - One connection - The River
I'm a firm believer that you can live anywhere as long as you have happiness...
by Janet Guerrero D'Alessandro
A "New" Boat:
"Rumba" a "New" 14-foot Runabout
After sitting unfinished for 60 years in a barn near Erie, Pennsylvania, a 14 1/2...
by Rick Casali
And A Puzzle!
Sudoku Puzzle #69
This month's "impossible" puzzle features a fresh look at uncovering a not-so-obvious...
by Dan LeKander
Please pass on this link to family and friends. We hope everyone puts a Thousand Islands in their life.
Susan W. Smith, Editor, into@thousandislandslife.com