Our February issue of Thousand Islands Life is now online. (Only six weeks to April Fool's Day!)
This Issue
TI Life in February - by Susan W. Smith. Winter photographs, Polar Dip 2021, things to do near Brockville, Bird Feeding and remembering Ian Coristine . . .
Paddling in the Thousand Islands - by Lynn McElfresh. Sketches of early canoes don't look like canoes at all. To me, the vessels they were using looked like kayaks and very skinny sailboats . . .
Emily Holt Remembers - by Emily Holt, Grindstone Island. This winter, Emily Caroline Holt, who celebrates her  95th birthday this year, started to record some of the stories from her past, and we, the readers of TI Life, get to listen in!
The Little Red Punt - by Tom Robbins & Illustrated by Sarah Coate. They are the old-fashioned, small, now often overlooked, boats that generations of River people have relied on for transportation—or just for fun.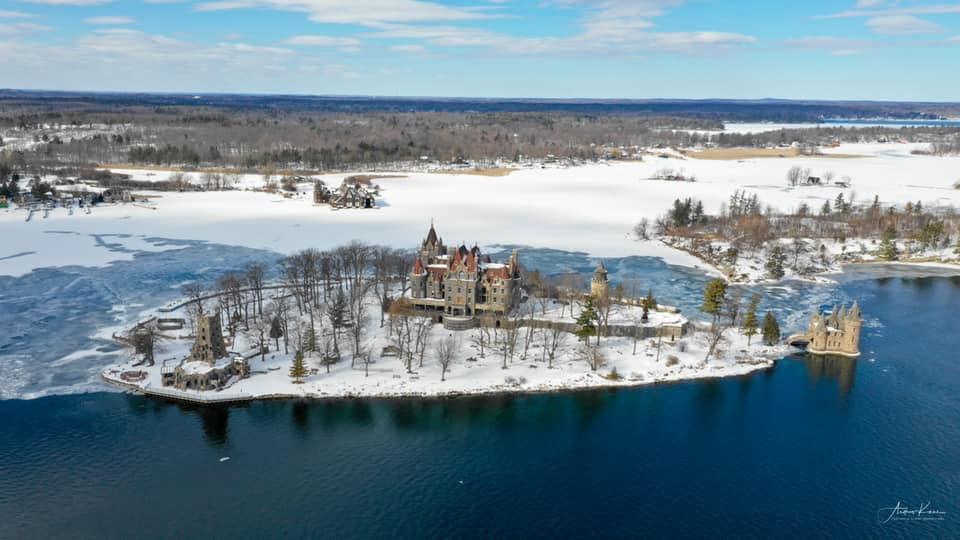 Boldt Castle. Photo by Andrew Kane, Feb. 11, 2021. Feather in Flight Productions LLC
My First Boat Sank - by Robert Charron. Yes, I found the perfect boat for sailing among the Thousand Islands.  As an old mariner once said, "Sailing these boats is better than dreaming."
Shawn McDonald Blance, Photographer - by Susan W. Smith. You've probably heard the one, " A guy walks into a bar and . . .  " Well, Shawn McDonald Blance has heard them all – why? He's been a North Country bartender . . .
Frank H. Taylor's Winter Excursion - by Nancy Gustky. Frank H. Taylor, a one-time TI summer resident and a Harper's Weekly "special artist" accompanied former president Ulysses S. Grant, General Philip H. Sheridan and their wives to Florida, Cuba, and Mexico  in 1880.
Short-eared Owl invasion Winter 20-21 - by Gerry Smith. This winter a significant number of this nomadic owl species have found a winter residence in our region.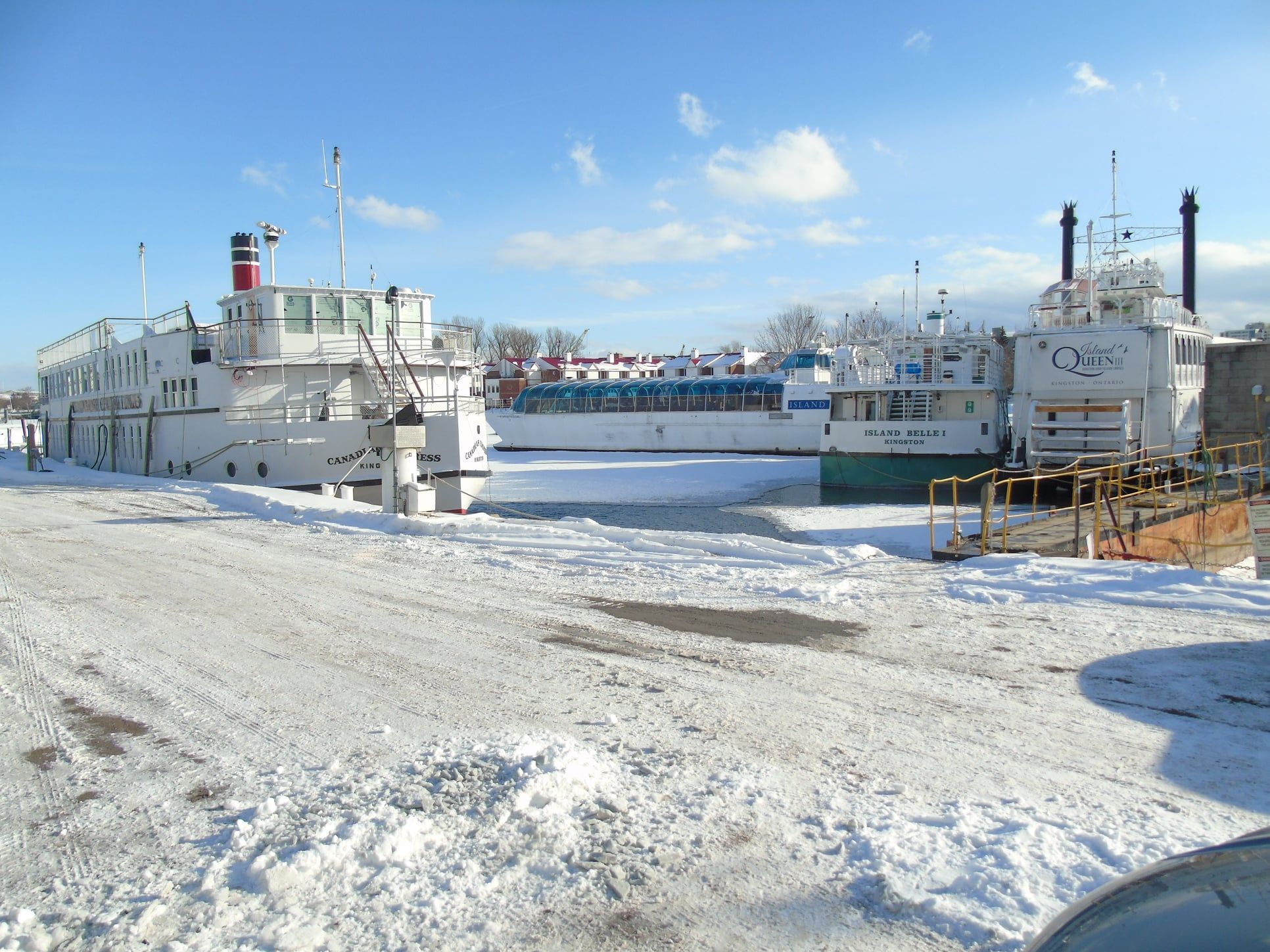 Photo by Brian Johnson who says, "'The Hibernators': Canadian Empress, Island Star, Island Belle and Island Queen, all waiting for the spring thaw." Kingston's inner harbour. February 2021.
An Occasional Nip Does Some Good - by Paul Hetzler. A friend who once worked nights in a resort bar was asked by a patron where to find "weed."
"Bigger is Better" - by Alaina Young. TILT's Founder, Ken Deedy, once said that "when it comes to preserving habitat, the rule of thumb is 'bigger is better.'
Save The River's 2021 Friends of the River Award - by John Peach. Every winter Save The River awards its Friends of the River Award to people who have made significant contributions. This year's recipients were Susie Smith and the educators of the North Country.
Sudoku Puzzles #75 & #76 - by Dan LeKander. A special treat awaits you this month.   The "Clueless?" series continues, challenging you to think outside the box!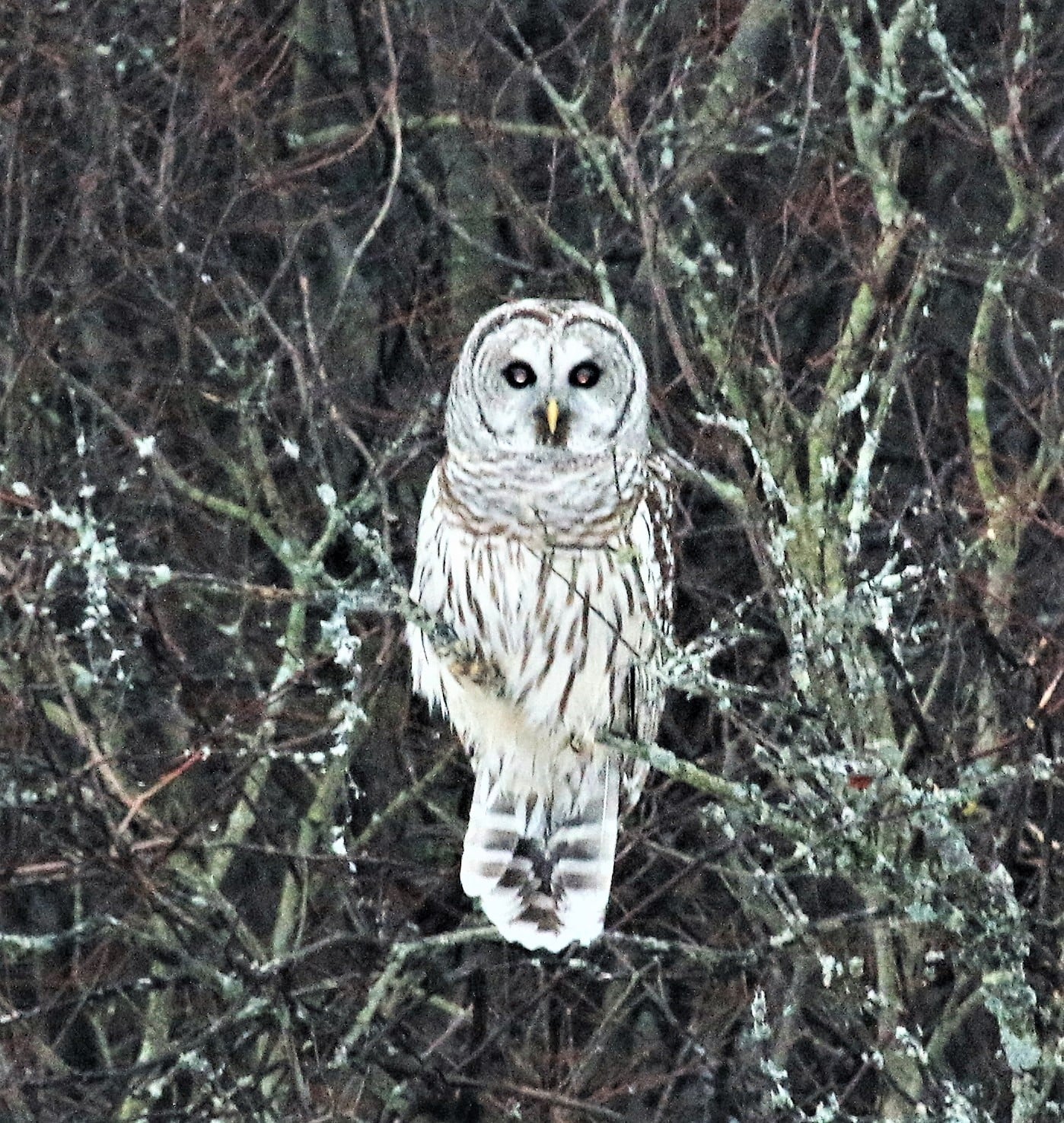 Photo by Tom Barker taken on January 17, 2021
Instructions:  
Pour a coffee, tea or beverage of your choice...and enjoy TI Life this February, 2021
Leave questions or comments . . . and suggestions for articles!
Stay well
Like last month's instructins... please start thinking spring.
Best wishes,
Susan W. Smith, Editor  Info@thouandislandslife.com