Mid-December - the news of the vaccine is hopeful and so far, no 3-day blizzards. For those of us who are not hosting family or friends this holiday season it is quiet. Zoom calls are the order of the day and yes, the Thousand Islands Life's December Issue will be a welcome addition.
Volume 15, Issue 12 December 2020 - www.thousandislandslife.com
We have 13 articles this month, a wee bit of history and a nice touch of nature, but mostly photographs of our River and some made up stories to make you smile.
Certainly it is time to celebrate the end of 2020!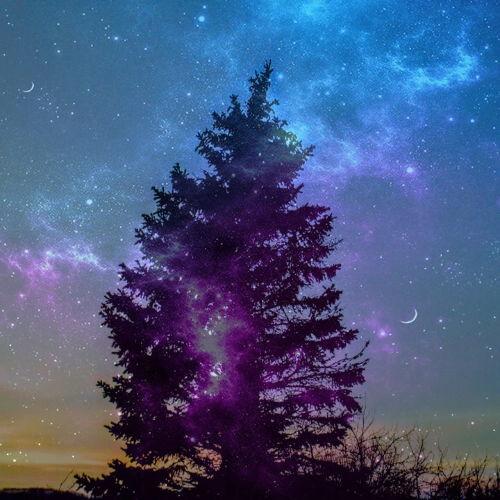 Shawn McDonald Blance captures the perfect tree. Unfortunately, it is not December 25th, so no sleigh and reindeer flying by. However, keep watch.
December Issue
TI Life Holiday News - by Susan W. Smith - filled with photographs for the Holidays - plus a Gretchen Huntley poem, and to top it off, a music video by the Steel City Rovers who are coming the Wellesley Island next summer
2020 TI Life Photo Contest – by Chris Murray & Lyne Roberge judge the winners. Enjoy.
2020 Photo Contest Honorable Mentions – by Chris Murray & Lyne - Roberge. More photos to enjoy.
Turtle Takes a Tumble – by Lynn McElfresh. Observing nature at its best.
Taking the Reins - by Paul Hetzler. Santa's engines are far more interesting than I thought...
Another Invitation from the North – by Gerry Smith. More about our TI Birds!
The Other Coast – by Derek Innes. Where? British Columbia? Why? The author spent eight decades on the River... now he sails the Pacific.
Aunt Jane's Bay Regatta – by Tom Robbins. Mighty fine memories. Do you remember the good old days?
A.B. Munro – Journey of Discovery - by Tom Hughes. Finding your roots. Not only did Tom Hughes discover his relatives, but we learn about a Gananoque photographer!
---
STR Reimagines Education – by John Peach & Lauren Eggelston. Adapting to change. Don't try to tell STR that they have to stop because of Covid... great video in this one.
A Candy Cane for Percy - by Sherry L.B. Johnson. History can bring surprises.
Season's Eatings, From Maple Street – by Chris Brock. Maybe not be what you expect.
The Witch of Wellesley Island: Chapter 2, A Brush With Evil - by Patrick Metcalf. The suspense builds...
Sudoku Puzzle #72 - by Dan LeKander. Almost back to basics.
Kris Pinkney (R and Rick Castle (L) share their RIVER Christmas ornaments!
So my friends, stay well. Celebrate the New Year safely. We have a lot to look forward to: Open borders, No flooding and a "Shot in the arm."
Best wishes,
Susan W. Smith, Editor  Info@thouandislandslife.com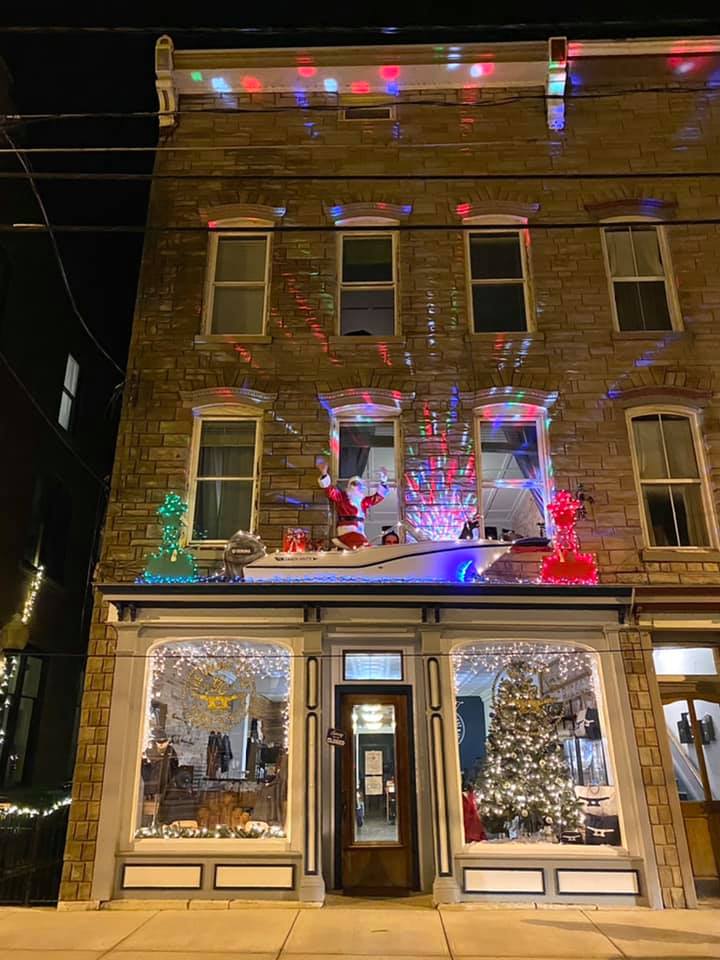 Emilie Cardinaux shared this photograph of her store in Clayton, NY. Yes, that boat is ready to go on the River! (Think  March maybe?)