I am proud of this issue of TI Life.  Every article was chosen to help you enjoy Summer 2020 - with all its hardships and concerns. Certainly missing family, friends and neighbors  has been difficult, but we are hoping you and yours are staying well.
Have a look at all the articles and let me know what you think - and also what themes you like the best.
Click here to read the August 2020 issue of TILife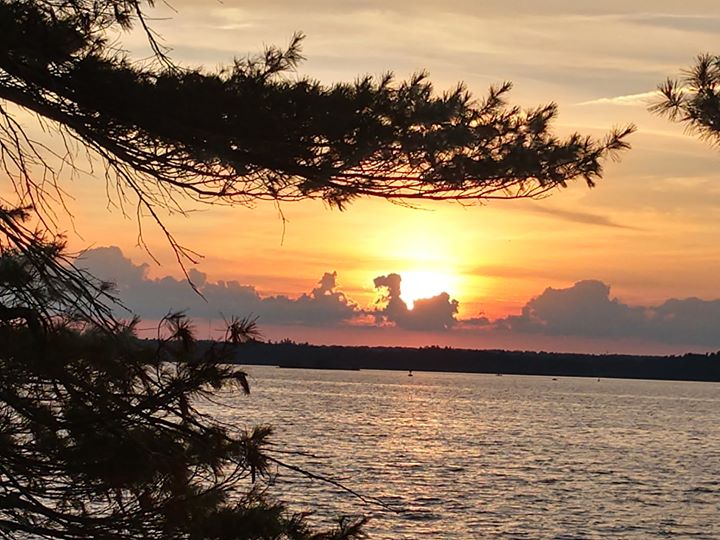 Ronnie Wadsworth caught this guy going by... "Dinosaur cloud at sunset from Kring Point," 8/8/2020
This Issue
Nature
• Lynn McElfresh: The Fawn that Came in out of the Rain
• Paul Hetzler: Simply Great
•  Gerry Smith: Hard Times
COVID Story
• Carolyn Pratt and Benjamin Stuchbury: A COVID-19 Convocation
Essays
• Cary Brick: More than a $tamp on an Envelope
• Dan Mack: Wooden Bridge
• Patrick Metcalf: A Sailboat for My Son
Writers, Artists, Photographers and Poets
• Thomas Pullyblank: The Long Way Home: Writing "Ariel's Gift"
• Susan W. Smith: Richard E. Armstrong, Artist
• Jim Montanus: NEOWISE (Near-Earth Object Wide-Field Infrared Survey Explorer)
• Patrick Metcalf: Only the Tower Remains
Gary Walts captures a photo of a TI Beaver!
Communities  
• John Kunz: Chippewa Bay Review
And a killer Sudoku by Dan LeKander!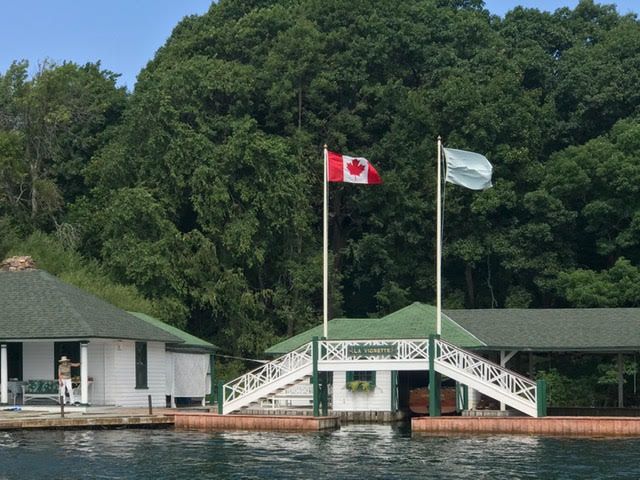 Do you recognize the flags flying on La Vignette Island this week? Located in Wanderers Channel in the Admiralty Islands, the one of the right is a giant COVID Mask. Handmade from a sheet, complete with folds and ear loops. A reminder that together we can beat this! (Cathy Van Sickle is pictured on the left ready to salute the Captains of the tour boats that pass by several times a day. Also we salute Peter van Sickle who rebuilt the bridge after two high-water summer's damage).