The Remington Museum:
Before the advent of computers and video games, Saturday morning "Western" shows and movies provided my pals and me with the stimulus for hours of outdoor fun acting out hundreds of different scenarios with cap guns and cowboy hats.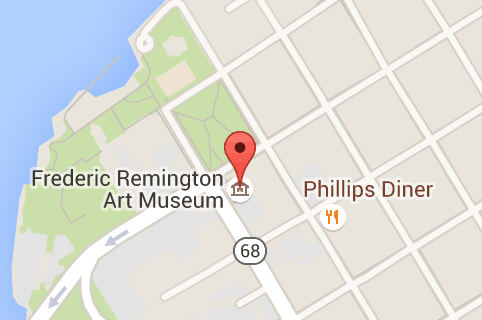 There was glamor, excitement, and pure magic in the stories of the Wild West that kept our imaginations running in overdrive. My recent visits to the Frederic Remington Art Museum in Ogdensburg, New York evoked memories of those carefree days.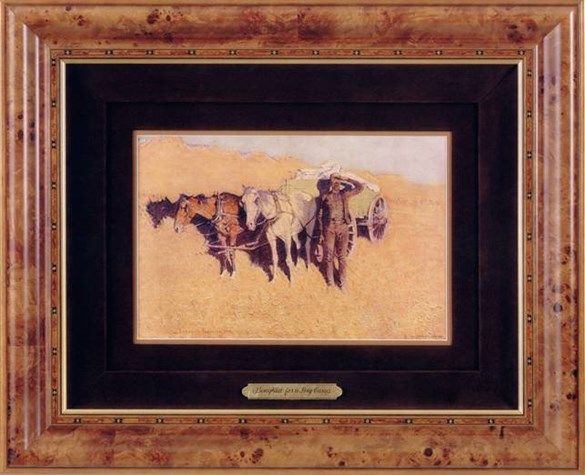 In the art world not many have captured the essence of the Old West better than Frederic Remington. From most 1000 Islands' locations it is a short and rewarding drive to the Ogdensburg museum located on Washington Street.
Remington had a history in the region. He was born in Canton, New York, spent his adolescent years in Ogdensburg, and owned Ingleneuk Island in Chippewa Bay toward the end of his short life.

I have a particular affection for the wide array of bronze sculptures on display. In addition to the sculptures are drawings, paintings, and watercolors. The displays are well thought out and wonderfully presented. Oversize photos of the artist at work, examples of bronze casting, and other artifacts enhance the experience. Curator Laura Foster has been a positive fixture at the museum for four decades.
On my most recent visit Shirley McDonald gave me a first rate tour of the main gallery, and Melanie Flack runs a fantastic gift shop with a diverse range of items. For the budget-minded visitor the gift shop offers an interesting assortment of souvenirs. For the serious collector there are a wide range of sizes and prices for bronze sculptures, Collier prints, and canvas reproductions.
I've already visited the museum three times this summer, and I treasure the two bronze sculptures I have received as gifts.
By Tad Clark