Few places on earth share the physical beauty found in the 1000 Islands. There is no better way to appreciate the scenic array of islands than to get out on the water for closer inspection. The history and preservation of classic wooden boats that provided access to this seductive scenery for past generations is on display at the Antique Boat Museum in Clayton, NY.
The scope of what the ABM offers the visitor makes this an outstanding attraction regardless of your frame of reference. Does your interest lie in race boats? The "Quest for Speed" annex features the spectrum of racing and a chronology of speed records.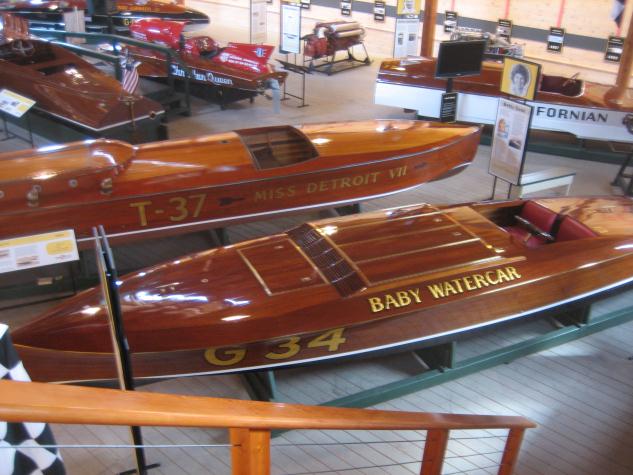 The Small Craft Building displays rowing skiffs, sailboats and canoes. Have you ever seen a dugout canoe? This is the place. The Dodge Launch Building has a rotating collection of classic utility boats, cruisers and speedboats all in mint condition.
Video screens are positioned at several locations to provide historical clips and educational material. The use of placards to identify individual exhibits is standard practice.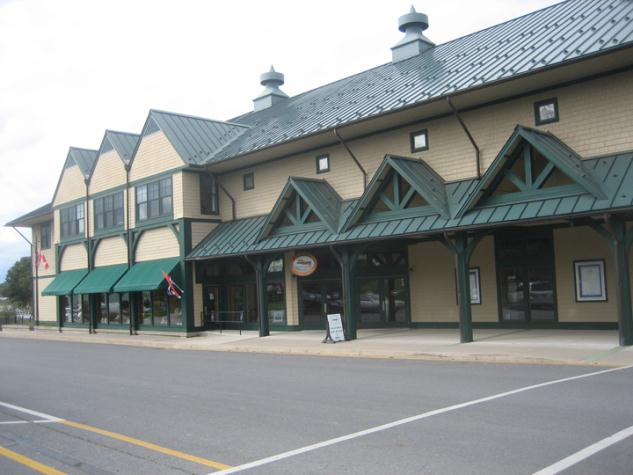 The ABM is more than simply viewing beautiful boats. Do you want a free, guided tour of the 1903 luxury houseboat, La Duchesse? Do you want to row a St Lawrence Skiff which is likewise included in the admission price? Want to check it out for free? The public is invited to come row a skiff or take a sail one night a week during July and August without paying admission.
Cost of admission in 2012, was $13 or less depending on one's age and the size of your group. Such a reasonable price is made possible by a profusion of volunteers that number over 200.
Executive Director, Fritz Hager, told me, "The Antique Boat Museum would be nothing like it is today without our dedicated volunteers. This year they gave some 12,000 hours of their time. We could never do this without them"
I asked Wink Beadle about the speedboat rides at the admission counter. She said, "Some visitors reluctantly decide to pay the $25 fee to take a 45-minute ride aboard one of our two classic wooden reproductions. When they return, most all of them rave about the ride and some come back before the end of their stay to take a second ride."
Sunset cruises were initiated this summer. Prescheduled tours around some of the island groups in larger boats are available too. Educational classes are offered for both children and adults under the direction of Julie Broadbent. Barton Haxall donates his time to make the library another great resource. In fact, researchers come from across the country to visit the collections.
There is so much more to see and learn, rather than tell you about them - it's fun to discover these and other features by visiting the museum in person. Ask lots of questions because the staff and volunteers are there to make your experience both pleasurable and stimulating.
[Photograph of La Duchess courtesy Antique Boat Museum. All other photographs by Tad Clark.]