Back… two decades ago, when I was a kid, I took it all for granted. Never thinking the Islands were a special place. It was great, don't get me wrong, I wouldn't have traded it for anything. However, it wasn't until I left the River that I fully understood the draw for I was always out, kayaking, canoeing, boating, swimming, I couldn't get enough of it. The difficult part was that, despite it all, it was always just me. Especially when winter set in, social life got a whole lot harder and bleaker.
My first venture out was out to High School in Vermont. Where I spent four years at an amazing school. In the summers and on vacations I returned home but those visits were short and brief and then I would be back at school. I managed as I was out with the School's Outdoor Club most of the time, searching forests of pines and maples; creating "beaver deceivers" and heading the polar bear dips in the winter.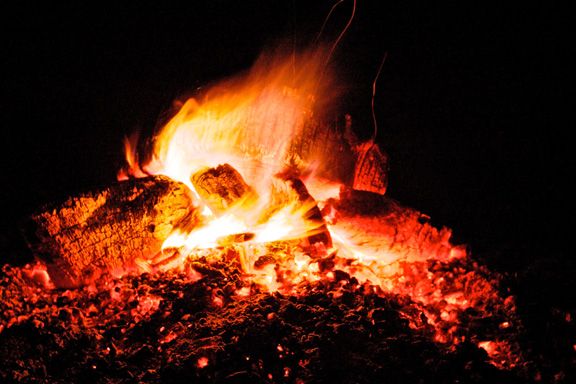 After high school was Elmira College where I continued my studies - Theatre, English, Classics, Japanese and International Relations. It was great.
It was at Elmira that I got my chance to travel - first to Japan. I was excited and nervous because it was a land that I had dreamed about. I loved it.
I was lucky to have a guide that took me all around the sites of the city of Tokyo, introduced different foods and challenged me to try all sorts of new things.
We went down to Kyoto, the original capitol, and I explored castles, shrines, temples; it was so surreal at a point, that I thought I was in a video game. It was then and there that I felt something that I couldn't quite place. I had a stirring of sorts.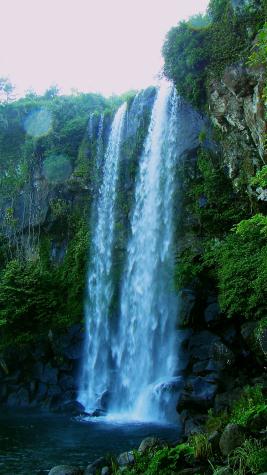 It was hard to leave, but I knew that I would be back. Sure enough, the following year, a professor of mine put together a three week trip to Japan and wanted me to be the pseudo-leader of the group, since I had the most experience with the culture and the language.
So I did.
I was able to show 11 students that would have never gotten a chance to see Japan without this trip, an experience that they have never forgotten. We spent most of the time in Tokyo, but were able to go down to Kyoto and to Nara - one of the preserved cities, it hasn't changed in hundreds of years. It also houses a giant wood carved Buddha.
After that trip, I went to South Korea to teach English. Another country that I thought that I would never see. I went in cold turkey but feet running and took right off.
Teaching was great and the kids were a riot. Eager to learn and full of hilarious questions and ideas. The people were friendly and the food was exquisite; albeit strange at times. Although, when in Korea, do as the Koreans do! Aside from the teaching, which kept me busy. I was able to go out and explore a great deal of the country.
It was there in Korea that something inside me was born. A love for traveling. I started by walking around my little neighborhood and soon it grew into cross-country traveling. I got my hands on a good camera and away I went. It was slow going at first, but after-four years, A Traveling River Rat was born. Out of it came my photoblog, http://atravelingriverrat.tumblr.com/ and a love for recording travel experiences and sharing them.
Island Life – A long way from home
I was fortunate to spend two busy years in the middle of a metropolitan city dubbed the city of light, Gwangju, South Korea. It is a city that never sleeps and for a small Wellesley Islander like me, it was a big bright new world.
I discovered that a busy life in a busy city made one realize the difference between island life and living on an island…(few power outages and you can walk a block to get supplies)
There is a small island off the South Korean peninsula called Jeju-do. It is a moderately sized island with a huge, dead volcanic mountain right in the middle. There are two cities on each end of the island and not much in between. The entire island is volcanic, so the beaches are black with stone, the soil is fertile and the vegetation more lush than anything you've seen before.
Animals run free; squirrels, bears, snakes, birds and deer. There are mile long lava tubes, sunset, sunrise peaks, parks, waterfalls and massive temples all over the island. There are ferries to other islands where you can go around and see more beaches and museums. On some beaches you can find local restaurants that serve shellfish and seafood that has been brought to shore by women who dive for them. Talk about fresh; slimy but delicious.
The island is full of parks and smaller, more homey bed & breakfasts and major attractions. On my first visit after landing at the airport I rented a scooter, my only real luxury, and started my ten-day exploration.
I had my little tent, some cook ware, my camera and a bag of clothes. My favorite spot, and all around best, was my site at the base of Mt. Halla, South Korea's largest mountain. You camp out there the night before and in the morning you wake up and hike the mountain. The main trail is the hardest. It takes you up to the crater lake that is absolutely gorgeous and worth the eight hours you spend hiking to get there.
I was with a hilarious group of Korean business men and women, we shared meals and sang on our way up and down the mountain.
They were fascinated by my method of travel across the island. Most tourists stay at one of many luxurious resorts and plan their travels from there. I was doing the exact opposite by camping in my tent and sleeping outdoors thus making an awesome adventure out of it.
Though, after 5 days of camping out, I did have to find a small hotel for one luxurious stay. I wasn't down for long though. I chose a place that was right at the base of a sunrise peak and at five in the morning. the hotel hostess woke me up to full take advantage of my surroundings. I went to the mountain top, only 300ft high, and watched the sunrise from there. Talk about spectacular.
The greatest thing about the experience was that it was that easy to get around, even though it was a foreign country and my Korean wasn't at its best. Many hikers were surprised that I knew how to read a compass, judge distance and time from the position of the sun and how to identify plants and trees.
Living on Wellesley Island and going to the Nature Center and hiking those trails pretty much every weekend, really made it easy for me to go to this island on the other side of the world. I wasn't bothered by walking long distances to see most of the island and I was surprised by how, what I thought was basic knowledge, really wasn't. I was lucky as seeing animals like squirrels and even snakes would fascinate me but scare many people. I had to step back a minute and remind myself that in the city, these are things that you don't see, but on Wellesley it was normal.
Well, what's next?
Photographs by Britton Inglehart