Movie night at the opera house!
Lord of the Rings: Fellowship of the Ring: 2001 Movie (PG-13)
Friday, March 4, 7pm
Tickets are $5 and can be purchased here, by calling the box office, or by walk-up during box office hours (Tues-Fri 11am-5pm)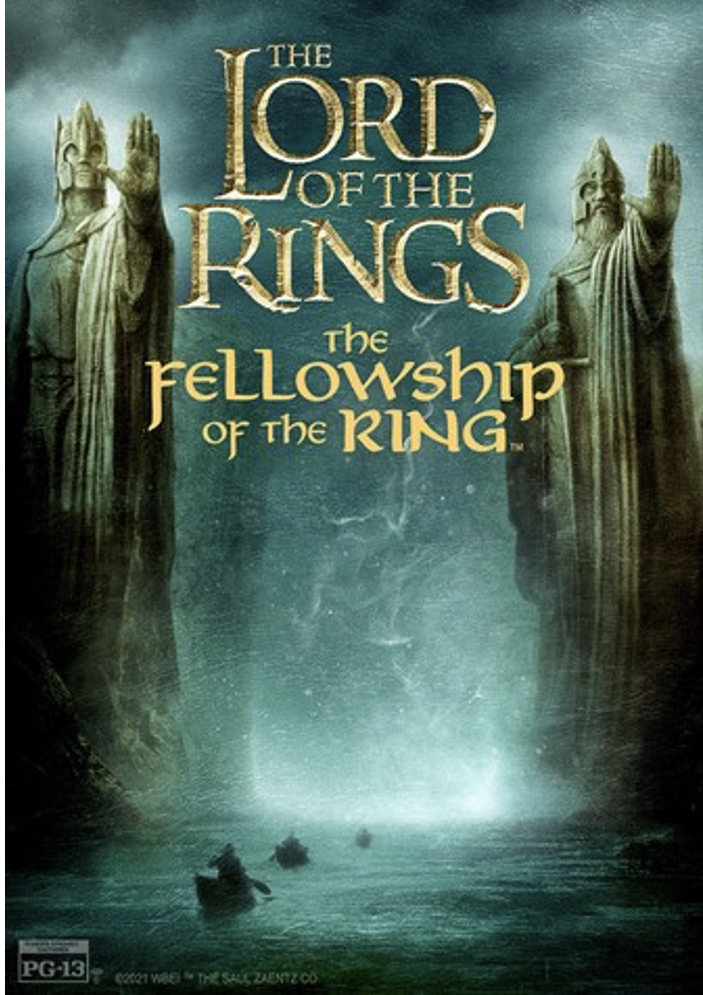 Before the movie(s), stop by for fun pre-show events starting at 6:15pm!
*Dress up in your BEST LotR attire (encouraged but not required)
*Photo opportunities using a green screen with scenes from the movie
*Fellowship of the Ring trivia
*Special features from the movie available for viewing
Mark your calendars! Dates/times for the other two movies are:
*The Two Towers: Friday, April 8, 7pm. Doors open at 6:15pm
*The Return of the King: Friday, May 6, 7pm. Doors open at 6:15pm
In the first part of J.R.R. Tolkien's epic masterpiece, The Lord of the Rings, a shy young hobbit named Frodo Baggins inherits a simple gold ring. He knows the ring has power, but not that he alone holds the secret to the survival--or enslavement--of the entire world. Now Frodo, accompanied by a wizard, an elf, a dwarf, two men and three loyal hobbit friends, must become the greatest hero the world has ever known to save the land and the people he loves.
Directors: Peter Jackson
Studio: New Line Cinema
Runtime: 178 minutes
Cast: Elijah Wood, Ian McKellen, Viggo Mortensen, Liv Tyler, Sean Bean
Remember, Clayton Opera House: Friday, March 4, 7 p.m.