In this compelling new time-slip mystery, a little girl goes missing from her family's castle in the Thousand Islands of New York. Eighty-five years later, a journalist teams up with a woman living on Koster Isle to find out what happened to Poppy, once and for all.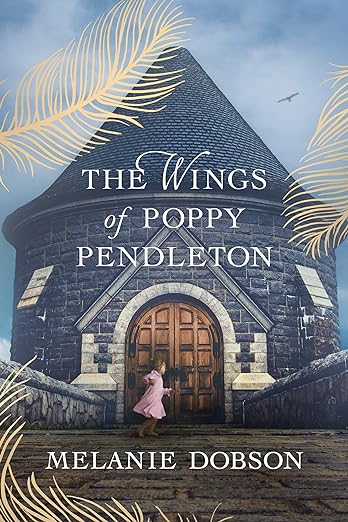 From the author of The Winter Rose and The Curator's Daughter, comes a compelling mystery with a castle set in our beloved 1000 Islands, a murder, a missing girl and speculation galore--what more could a mystery lover want?
Melanie Dobson writes, "I am a novelist who fell in love with the beauty, history, and lore of the Thousand Islands from afar a few years ago after reading one of Susan Mathis's novels and The Humming Room. I was finally able to visit last spring and thoroughly enjoyed meeting locals, researching at the boat museum, and exploring the islands. I returned home inspired to write my own novel about a little girl who disappears from a fictional castle there at the end of the Gilded Age."  
Published on September 19, 2023 Tyndale House Publishers, find your copy on Amazon.
Language ‏ : ‎ English
Paperback ‏ : ‎ 352 pages
ISBN-10 ‏ : ‎ 1496474570
ISBN-13 ‏ : ‎ 978-1496474575
Item Weight ‏ : ‎ 10.2 ounces
Dimensions ‏ : ‎ 5.5 x 1 x 8 inches