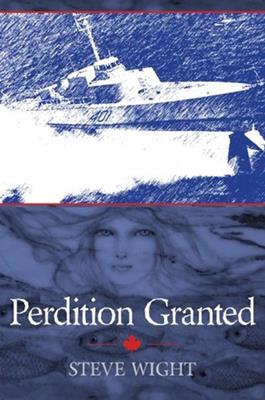 "Justus Tripp, on a late-fall night sail, literally bumps into a submarine in the middle of Lake Ontario. They try to kill him, chasing him through the shoals around Main Duck Island. He evades them, and thus begins the chase. With his fiancée Professor Julie Ranes, an old friend Riley Umpherson, and a mothballed hydrofoil subchaser, Bras D'Or II, they must overcome the inertia of their own government and track an untrackable submarine to save the 35 million inhabitants of the Great Lakes Watershed."
This book is a techno-thriller, with a love interest, girl power, and shines a faint light on the issues of Missing and Murdered Indigenous Women.
All profits from the sale of this book go to Indspire, an Indigenous-led charity that invests in the education of Indigenous people.
Website:  http://www.perditiongranted.com
Perdition Granted by Steve Wight, is available online now
And will be available soon at the following Canadian outlets:
Book Nook & Treasures, Perth
ISBN: 978-1-77302-044-0 (Hardcover) 978-1-77302-042-6 (Paperback) 978-1-77302-043-3 (eBook)