Book 1 of the Thousand Islands Gilded Age series.
Available now!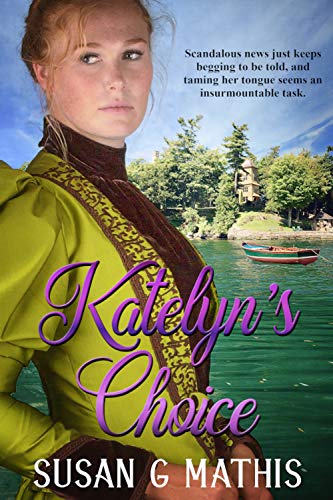 Katelyn Kavanagh's mother dreamed her daughter would one day escape the oppressive environment of their Upstate New York farm for service in the enchanting Thousand Islands, home to Gilded Age millionaires. But when her wish comes true, Katelyn finds herself in the service of none other than the famous George Pullman, and the transition proves anything but easy.
Thomas O'Neill, brother of her best friend, is all grown up and also working on Pullman Island. Despite Thomas' efforts to help the irresistible Katelyn adjust to the intricacies of her new world, she just can't seem to tame her gossiping tongue—even when the information she's privy to could endanger her job, the 1872 re-election of Pullman guest President Ulysses S. Grant, and the love of the man of her dreams.
See all of Susan G. Mathis' books on Amazon