Christmas Charity—an Irish Brides novella, book 1
Available now!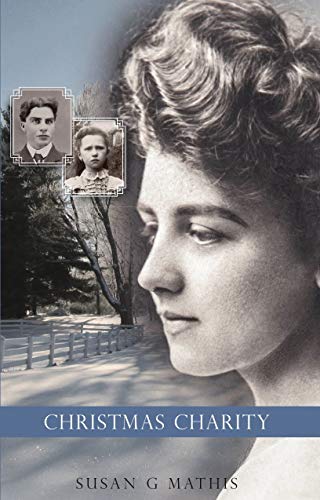 Susan Hawkins and Patrick O'Neill find that an arranged marriage is much harder than they think, especially when they emigrate from Wolfe Island, Canada, to Cape Vincent, New York, in 1864, just a week after they marry—with Patrick's nine-year-old daughter, Lizzy, in tow. Can twenty-three-year-old Susan Hawkins learn to love her forty-nine-year-old husband and find charity for her angry stepdaughter? With Christmas coming, she hopes so.
Reagan's Reward—an Irish Brides novella, book 3 coming Fall, 2020
Other books by Susan G Mathis
Countdown for Couples: Preparing for the Adventure of Marriage
The ReMarriage Adventure: Preparing for a Lifetime of Love & Happiness
Lexie's Adventure in Kenya, a children's picture book
Princess Madison's Rainbow Adventure, a children's picture book
Susan is also an author in various book compilations including five Chicken Soup for the Soul books, Ready to Wed, Supporting Families Through Meaningful Ministry, and several more.
Visit her at www.SusanGMathis.com