Located at 6 Broad Street, Brockville Ontario, an entertaining combination of FUN and LEARNING is at this Thousand Islands gem - in person as soon as Ontario opens at Stage 3 - or RIGHT NOW virtually!
---
Reawakening due to the COVID pandemic, the Aquatarium is back and better than ever!  The number of amusing offerings only increased when staff adapted and added several virtual experiences. Find the Aquarium's full offering details at its website, but the enticing list below will give you a great start planning your visit.
AQ Summer Day Camps  
Children ages 5 through 11 are invited to register for week-long camps starting July 5th, each with specific themes to choose from: Ropes Ahoy, Born to be Wild, AQ Amazing Race, Wildlife in our Backyard, Get Fishy with It, and River Explorer. All camps include hands on animal interactions, physical movement, and science lessons that they may only have read about in school.  Before and after care is also available.  Book today at www.aquatarium.ca/summercamp
Back for its second year, for individual and corporate sponsorships is the Camp Sponsorship Program to benefit frontline workers who have given so much this year, and for families-in-need.  Sponsors purchase Aquatarium day camp registration for children who may not have the opportunity to go to camps otherwise. https://aquatarium.ca/day-camp-sponsor/
The the Aquatarist for a Day Experience is very popular, but unfortunately it's on hold due to Covid restrictions. When it is revived, the program will be different and probably renamed, so stay tuned.  
Virtual Tours
The Virtual Tour stops include all the exhibits and live presentations with all the animals and their caregivers.  Younger fans will meet Oscar, the Otter mascot, with all his funny tricks during the behind the scenes virtual tours, which are available for classroom style bookings.
Although temporarily suspended dur to Covid, the Aquatarium can be book for special events and birthday parties can be booked for your celebrations!
And more . . .
Aquatarium Gift Shop is scheduled to reopen in June 2021, but online shopping is available now. Go to https://aquatarium-store.myshopify.com/
The Aquatarium is also offering tourism information services for the City of Brockville, ON, opening a tourist outreach and retail gift shop at the Blockhouse Island site. Both locations will have retail space, with the added bonus of tourist information for visitors and community members to find out what is going on and available in the "Beautiful City" of Brockville. Check out the website featuring their digital visitor guide here: https://www.brockvilletourism.com/
And After Ontario OPENS
Looking for a day trip or family field trip?  Experience fascinating, natural animal habitats; witness the Olympic-like backstrokes performed by the river otters; and challenge yourself at the Ropes Course! The Aquatarium is full of programs designed for fun for all ages.  Purchase your tickets online at its website, http://www.aquatarium.ca and check out the hours of operations.
Treat yourself or treat your kids to an adventure at Brockville's best attraction. The Aquatarium is the place to be this summer and beyond.  Find it at your favorite social media platform:
• https://www.facebook.com/TheAquatarium/
• https://twitter.com/AQAquatarium
• https://www.tiktok.com/@aquatarium
• https://www.instagram.com/theaquatarium/
• https://ca.linkedin.com/company/aquatarium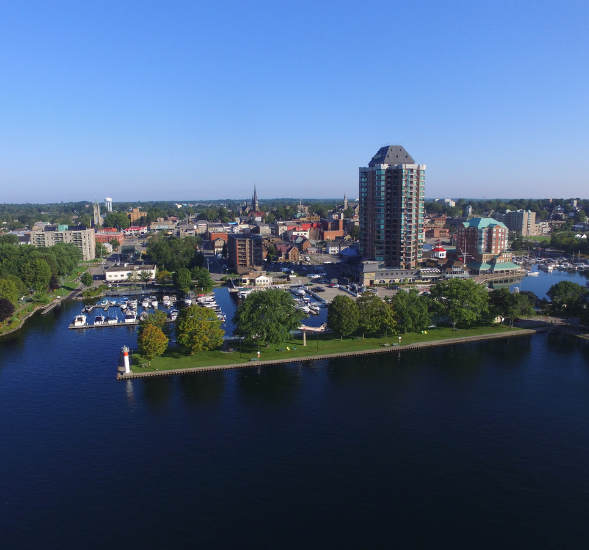 By Beth Levos
Beth Levos , a native of the Watertown area, is Chief Information Officer at United Food Service Operators, and a Thousand Islands enthusiast from childhood.  Her lively wedding reception held at the Thousand Island Club on Wellesley Island, is legendary.  When not writing, she enjoys any beach, a tall Diet Coke, and life with her husband Peter and their two German shepherds, Reagan and Simon.
Posted in: Volume 16, Issue 6, June 2021, Places, sport
---
---
---