The art sale and reception with food, wine and live music will take place from 4- 7 p.m. on June 20 in Cross Island Farms' "Enchanted Edible Forest Garden" .
During that same day from 10a.m.-3 p.m. plein air artists can be viewed creating artworks inspired by nature in and around Wellesley Island State Park.
All proceeds to benefit the Friends of the Minna Anthony Common Nature  Center, Wellesley Island State Park. See you there!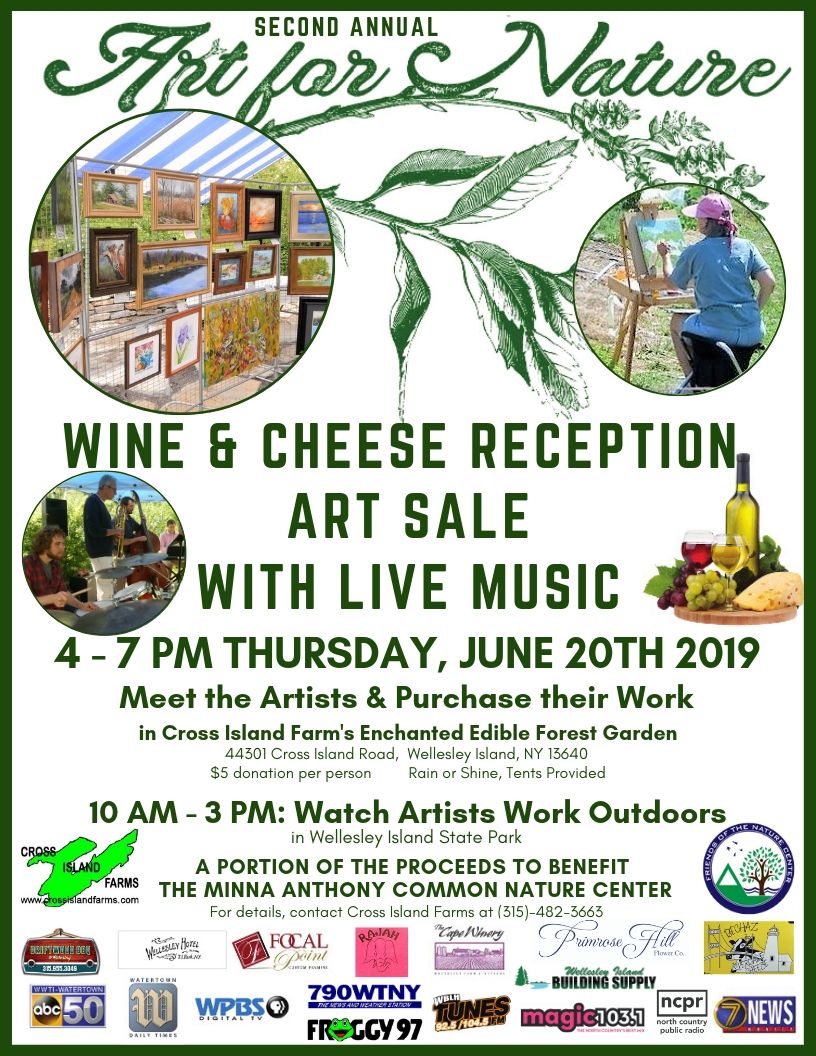 Cross Island Farms
Certified Organic:  Fruits, Vegetables, Eggs, Meats, Farm Tours, U-Pick, Edible Forest Garden
44301 Cross Island Road
Wellesley Island, NY 13640
315-482-3663