Local artist Scott Ouderkirk will teach an advanced stained glass class on March 31st at SLC Arts. This class is open to adults; students should register by March 28th for the class on the 31st.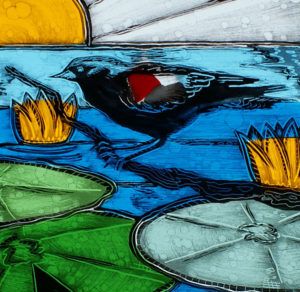 The advanced class will build on the beginner's class and allow the student's more creative freedom. Students will be expected to handle more of each of the processes individually, while focusing on improving their weakest processes. All materials will be included for the students.
The class will meet Sunday, March 31st from 10:00 AM to 4:00 PM at Downtown Snell Hall, 41 Elm Street. The cost for the class is $92 per person, or only $77 for SLC Arts members or military families and veterans.
Pre-registration through SLC Arts is required; there is only space for 10 students in this class: 315-265-6860
http://slcartscouncil.org/event/stainedglass-3-31/